Companies
Kick off 2017 with green tech at Santa Cruz New Tech Meetup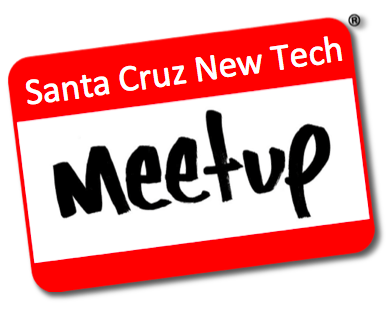 (Contributed)
December 14, 2016 — Santa Cruz, CA
Let's start 2017 with some serious green tech!
Santa Cruz New Tech Meetup
January 4, 2017
Doors open at 5:30pm, program starts at 7pm.
NOTE: Hotel Paradox this time!
$15 ($5 students) pay at the door.
Tesla-SolarCity, Zero Motorcycles, Akamai, Calliope, Sunbank Solar
• Tesla-SolarCity: learn about the recent $2.6B merger, Elon Musk's vision to deliver sustainable energy, touch and experience the new solar shingles and Powerwall, with Toby Corey.
• Zero Motorcycles: this Scotts Valley company has become the market leader in electric motorcycles both on and off the road. See and listen to these motorcycles, with Todd Andersen.
• Akamai: the leader of the Internet Revolution is proud to present on high tech sustainability: minimizing the environmental impact of information technology systems while maximizing the benefits from sustainable business practices, with Nicola Peill-Moelter
• Calliope Waterworks: you could fill a swimming pool with the water you are losing to leaks.  Learn how to take control of your household water use, with Keri Waters
• Sunbank Solar: learn about "the other solar" – solar thermal collectors that will heat your hot tub and much more, with James Richards.
Learn about hot new technologies and mingle with 400+ fellow entrepreneurs, investors, bloggers, and tech enthusiasts. This event is always packed, so be sure to RSVP early. Doors open at 5:30pm, presentations start at 7:00pm.  Entry fee is $15 (pay at the door, cash or credit card), and includes appetizers and LIVE MUSIC. $5 for students (UCSC, Cabrillo, CSUMB, high schools, etc) with valid IDs. Full bar available; drinks for purchase.  RSVP now!!!
###
Tagged Santa Cruz New Tech Meetup