Companies
Shark Tank: Inboard accepts $750K loan offer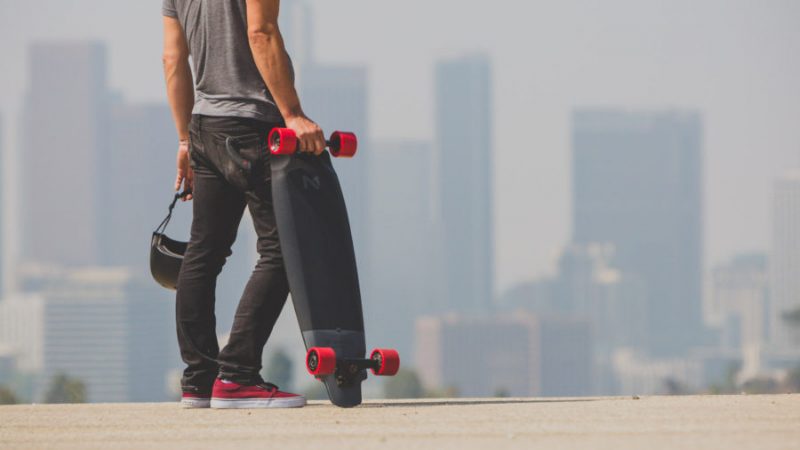 By Erica Abbott
Business Insider
December 3, 2016 — Santa Cruz, CA
First into the tank are Ryan Evans, Dave Evans and Chris Harley of Inboard Technology, seeking $750,000 for four percent equity.
Inboard Technology is "the world's first electric skateboard with motors inside the wheels." The board, which has a top speed of 24 m.p.h., features in-wheel motors, regenerative braking and integrated LED lights. On their website, the board costs $1,399 and comes with a PowerShift battery and soft carry bag. According to their Kickstarter campaign, "Inboard seeks to create lightweight transportation technology that flows."
The sharks seem impressed by the product, but some view it as very niche. Guest shark Chris Sacca sees it as a good mode of transportation, but Mark Cuban finds lots of challenges involved, including not being scalable. They have $5.6 million in pre-orders from distributors.
Kevin O'Leary offers $750,000 as a loan at eight percent interest with a two-and-a-half percent equity stake. Robert Herjavec doesn't "buy into" the idea of it being a mass transportation product so goes out, as do Sacca and Cuban.
Lori Greiner finds the product cool, but O'Leary warns that if she goes out, he will raise his equity ask. She decides to offer $750,000 as a loan at eight percent interest for three percent equity. After leaving the tank to discuss the offers, O'Leary and Greiner decide to combine their offers at $750,000 as a loan for eight percent interest for five percent equity. They counter three percent, Greiner's original single offer.
Continue reading article here: http://www.business2community.com/entertainment/shark-tank-inboard-technology-electric-skateboard-accepts-750000-loan-offer-kevin-oleary-lori-greiner-01719733
###
Tagged Inboard Technology