Companies
Plantronics partners with RingCentral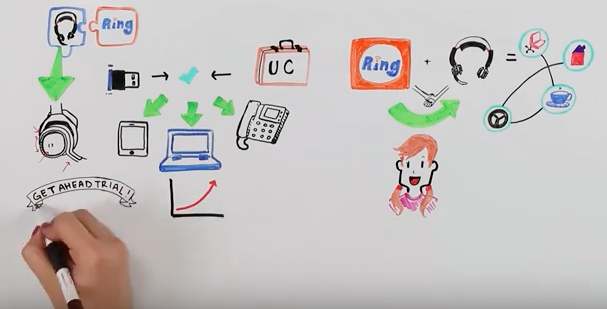 (Contributed)
September 29, 2016 — Santa Cruz, CA
Plantronics and RingCentral have created a dynamic partnership that offers seamless device integration, complimentary trial products and expert advice on audio device integration.
Watch this video to learn more:
Plantronics has announced a partnership with RingCentral, a leading provider of enterprise cloud communications and collaboration solutions. Designed to improve worker flexibility and productivity, this partnership provides integrated solutions that simplify business communications, powered by software, while ensuring superior call quality.
As software-based communications solutions are enhanced by UC (unified communications) to enable a frictionless end-user experience, businesses can select Plantronics headsets with RingCentral to help enable a richer total experience. The joint effort is designed to benefit every type of worker – from the desktop office worker to the mobile worker to the call center agent. RingCentral's UC platform integrates seamlessly with Plantronics hardware, operating naturally in a rich software environment by removing the restrictions of being tethered to hardware at a fixed location.
"As a leading participant in the business communications ecosystem and a leader in the Gartner Magic Quadrant for UCaaS worldwide, RingCentral's platform provides a natural fit with our UC headsets," said Boris Seibert, senior director, strategic alliances, Plantronics. "Our UC headsets help empower people to work in any environment, making for a more natural interaction between the user and the softphone. We're happy to be part of RingCentral's endpoints portfolio."
Plantronics UC headsets are fully compatible and integrate directly with RingCentral for Windows and RingCentral for MacOS desktop apps enabling complete headset call control (call answer, end, volume and mute synchronization).  These headsets "just work", without requiring additional setup. The Plantronics portfolio of UC solutions includes headsets that connect wirelessly to multiple devices – desk phones, PCs, and mobile devices — boosting worker flexibility.
"We're seeing an uptick in the adoption of wearables by businesses, as it drives better multitasking and greater productivity," said Matt McGinnis, associate vice president of product marketing at RingCentral.  "As we work to enable a seamless communication experience for business professionals, integrating with a technology leader like Plantronics allows us to better connect people with the capabilities they need to be successful."
At a time when the workforce is becoming increasingly dispersed, it is vital for businesses to experience reliable and intuitive communications across devices.
###
Tagged Plantronics