Companies
Angels by the Sea – Our First Six Months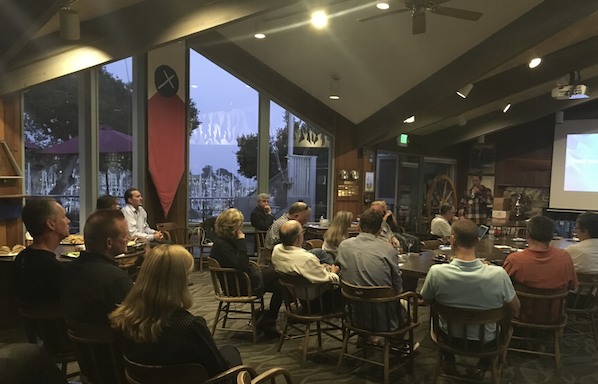 By Randy Whiting
Angels by the Sea, Board Member
September 9, 2016 — Santa Cruz, CA
(Photo above: Startups pitched at the July 2016 Angels by the Sea member meeting. Contributed.)
[Editor's note: Santa Cruz Tech Beat previously published Angels by the Sea (10/23/15) and Six Startups Pitch for Angels By The Sea Funding (1/28/16).]
In 2015, five local entrepreneurs and investors — Judy Owen, Jason Book, Lou Pambianco, Andy Van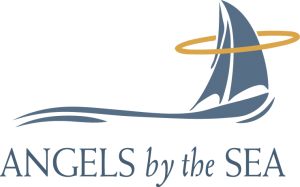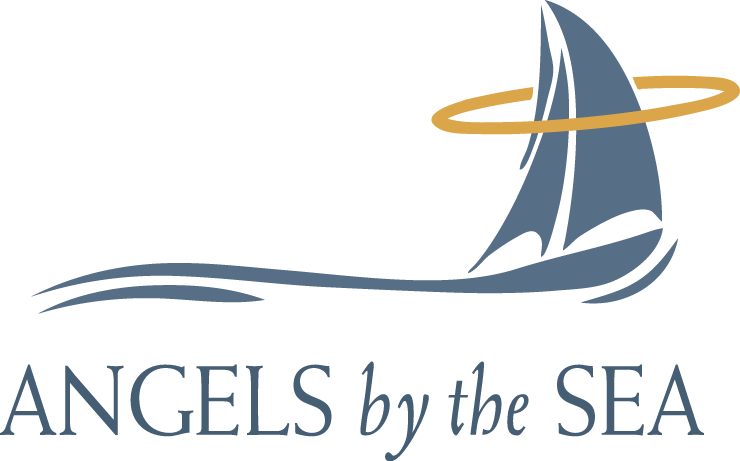 Valer and Nicole Whiting — felt there was significant entrepreneurial potential in our coastal communities as well as an abundance of highly successful executives and investors, but that our emerging companies were not effectively connected to those resources. To address this challenge, they formed Angels by the Sea, a membership organization that brings qualified investors together with entrepreneurs in a way that provides local startups access to capital and expertise as well as creates high-quality early-stage investment opportunities for the members.
We typically hold bi-monthly meetings where we invite select local and regional entrepreneurs to present their businesses to our members. During the first half of 2016, we've had the opportunity to look at over 20 early-stage companies across a wide variety of industries including software, hardware, consumer products, bio technology, and food products,. To date, we've invested in three companies and are currently reviewing three additional ventures.
Angels by the Sea co-founder and President, Judy Owen said "We're very excited to have the opportunity to work with and invest in these great companies. Our three new ventures really demonstrate the entrepreneurial potential of our central coast area."
Our first investment was in the innovative electric skateboard company, InBoard Technology, which incorporates unique in-wheel motors. Their award winning product, the M1™ Electric Skateboard is transforming not only how an electric skateboard works, but how it feels giving riders to a whole new experience.
Our second investment was in the specialty beverage company, LifeAID. They produce five specially-formulated low-sugar, all natural, gluten-free formula high-value natural supplement beverages, as well as a protein/carb food pouch, each designed to boost performance and speed recovery for people pursuing active healthy lifestyles.
Our most recent investment was in SnapEDA, which is the developer of an innovative on-line CAD library and platform that manages electronics CAD data for electronics engineers and PCB designers. Their platform provides free and premium access to over 100,000 PCB footprints and schematic symbols as well as millions of orderable parts, datasheets, specs, pricing, and availability.
Since our launch in late 2015, we've added over 20 qualified investors to our membership. Plus, we've created a sponsorship program for local sponsoring companies to participate in our meetings and events. Sponsoring companies include: Book and Book, Attorneys at Law; Optimize Enterprises; Next Space; and Seghetti, Waxler, Castillo & Gonzalez CPAs.
With a growing number of high-quality local startups looking for investment to help grow their ventures, the future looks very encouraging for both Angels by the Sea as well as our coastal communities.
Qualified investors interesting in learning more about joining and contributing to our group, as well as entrepreneurs who would like to present to our members, can contact us at www.angelsbythesea.net.
###
If you wish to republish this article, please follow our Terms of Use.
###
Tagged Angels
Related Posts