Featured
Robin Hunicke Wants to Change Video Games, But She Can't Do It Alone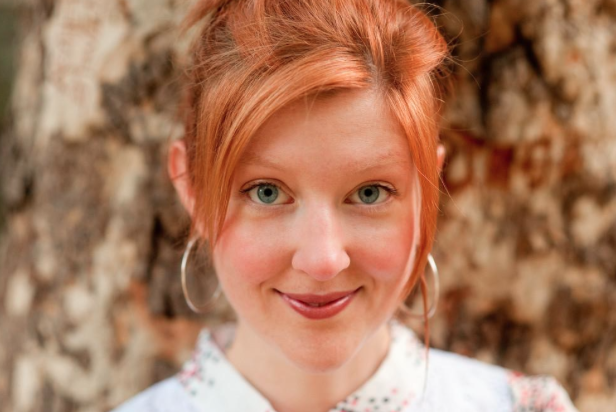 By Mike Diver
UK Editor, VICE Gaming
August 9, 2016 — Santa Cruz, CA
(Photo above: Robin Hunicke in 2009, photographed during her time working at 'Journey' makers thatgamecompany. Source: Wikipedia)
"As a developer, it's my job to evangelise the games that I think are different, that are doing new things. And when they come out, I want everyone I know to know about them. But it'd be really awesome if we could somehow give away space, or create platforms of promotion, that were just about innovation."
Robin Hunicke knows a thing or two about going against what the gaming public might perceive as the stylistic grain, the marketable middle-ground, sales-numbers safe spaces of play. Having worked on MySims and Boom Blox at Electronic Arts, the San Francisco-based game designer (and professor of game design, at the University of California, Santa Cruz) moved to thatgamecompany, where she produced Journey. Perhaps you heard of it, as it was kind of a big deal.
Journey was a critical and commercial success that arrived without much in the way of how-it-works precedent, playing like nothing most that picked it up had seen before. A multiplayer game in which human-to-human interactions were all but stripped away. A short experience, coming in at under 90 minutes from start to finish, but with lasting, memory-making resonance. A story told only one way, yet left open to all manner of individual interpretation. Journey earned rave reviews and collected all manner of industry awards (dominating the 2013 Game Developers Choice Awards), and broke PlayStation Network sales records.
Today, Robin is overseeing the singular experiences rolling out of Funomena, a studio she established in early 2013 with former thatgamecompany colleague Martin Middleton. First came Terra, an educational, not-for-profit game designed to work with a Fitbit to generate energy to facilitate terraforming of an alien world.
Continue reading article at: http://www.vice.com/en_uk/read/robin-hunicke-wants-to-change-video-games-but-she-cant-do-it-alone-108
Tagged game developers, Robin Hunicke, UC Santa Cruz