Companies
Salinas agtech HeavyConnect selected into 500 Startups accelerator program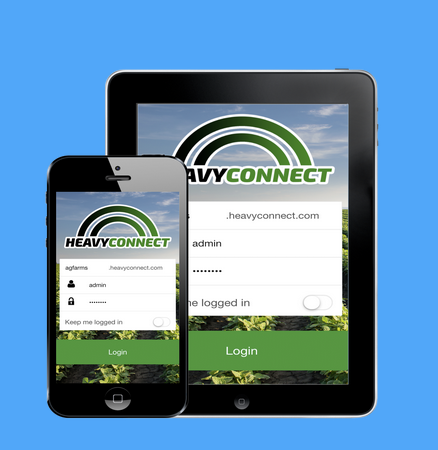 By Bryce Druzin
Silicon Valley Business Journal
August 2, 2016 — Salinas, CA
(Photo above: Patrick Zelaya is founder and CEO of HeavyConnect. Credit: Nic Coury)
[Editor's note: TechCrunch's coverage of 500 Startups' announcement is here.]
An AgTech startup from Monterey County just shed its "bootstrapped" status.
Accelerator 500 Startups announced its 18th cohort yesterday, and among the 46 companies chosen is Salinas-based HeavyConnect. The company has developed a farm management mobile app that centralizes information such as tractor location, employee timecards and field observations.
"(It's) nice validation of what we're building," said CEO Patrick Zelaya, a former John Deere salesman who founded the company in early 2015.
HeavyConnect will go through a four-month program where the company will receive mentoring and other support aimed at scaling up the business. The company also now has dedicated space in 500 Startup's San Francisco office. Zelaya said he now has a full-time employee based in San Francisco, and that he personally will be splitting his time between that city and Salinas.
The big payoff is a "demo day" at the end of the program where companies will make pitches to a crowd of investors.
"It probably doubled our (growth) speed," Zelaya said on the impact of being selected.
Continue reading article here: http://www.bizjournals.com/sanjose/blog/techflash/2016/08/500-startups-taps-salinas-agtech-company-for.html
###
Tagged HeavyConnect, Salinas