Companies
Kickstarter: Modarri's Modular Monthly Subscription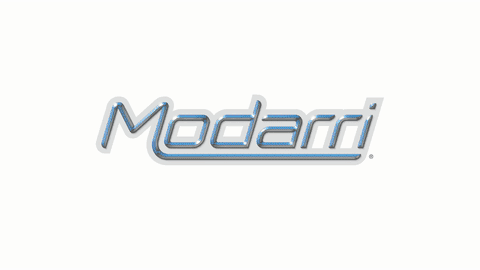 By Sara Isenberg
Founder, Publisher, Editor-in-Chief, Santa Cruz Tech Beat
July 7, 2016 — Santa Cruz, CA
"Quarter Car Club" monthly program for Modarri delivers new toy car parts every month to help kids sustainably build their dream cars
Modarri "The Ultimate Toy Car" just launched  a new Kickstarter Campaign. At press time today, they had doubled their goal, albeit, a low $1000 ask, and still have 21 days to go!.
From the Kickstarter page:
Modarri empowers you to build the ultimate toy car. The craftsman-like quality of Modarri cars ensures that they stand up to years of experimentation—and collisions!—while teaching our young collectors and engineers to test the limits of their imaginations with each new interchangeable part, creating a tradition of fewer, more high-quality, adaptable toys over the long run. Every kid also deeply benefits from the STEM exercise that customizing and designing their own cars offers – there are literally millions of possible designs.

Now, ThoughtFull Toys, Inc., the maker of Modarri, presents the Quarter Car Club (QCC), where members receive a quarter of a car each month, based on a commitment-free, $5-a-month subscription service—or a little less than a quarter per day. The QCC is greener and more economical than replacing toys, and it's an entry into the growing Modarri community. Modarri fans can join this community by registering their cars with their unique license plates to enter our safe, child-friendly online community where they will get access to exclusive content, tips, and events to take their play even further. It also provides inspiring families to spend heart-to-heart time playing together: each exciting new addition multiplies the creative possibilities. For some families, the Quarter Car Club will ensure they are dedicating time to engaging with their children in creative play on a regular basis.
Continue reading here: https://www.kickstarter.com/projects/thoughtfulltoys/modarri-the-ultimate-toy-car-modular-monthly-subsc
###
Tagged Modarri Cars
Related Posts