Featured
Alliance presents vision, model for genomic and clinical data sharing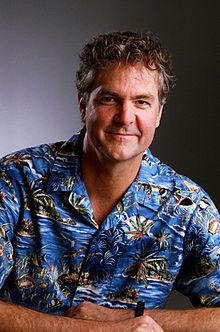 By Angela Page
Global Alliance for Genomics and Health
June 16, 2016 — Santa Cruz, CA
(Photo above: David Haussler is the scientific director of the Genomics Institute at UC Santa Cruz. Source: UCSC)
The Global Alliance for Genomics and Health (GA4GH) has called for a federated data ecosystem for sharing genomic and clinical data in an article published June 10 in Science.
The authors, including David Haussler, scientific director of the Genomics Institute at UC Santa Cruz, as well as a diverse team of international leaders in academia, research, medicine, and industry, argue that a common framework of principles, protocols, and interoperable technical systems are necessary to enable responsible and effective data sharing.
GA4GH was established in 2013 to bring the community together to build the tools and establish the standards necessary to achieve that goal. Today, it counts more than 400 organizations and more than 700 individuals in its membership, which spans more than 70 countries. "These stakeholders are working together across traditional boundaries to create the common framework that will allow us to make best use of the millions of genome sequences that currently sit in siloed databases around the globe," said Peter Goodhand, GA4GH executive director and a member of the author group.
Data sharing projects
To date, GA4GH has created a toolkit of diverse products, including the Genomics API, which allows disparate technology services to exchange genotypic and phenotypic data, as well as the Framework for Responsible Sharing of Genomic and Health Related Data, which outlines the basic principles and core elements for responsible data sharing. GA4GH has also catalyzed the development of three data sharing projects which aim to illustrate the value of sharing data in real world contexts. These consist of (i) an open-ended approach to sharing data across the internet (the Beacon Network), (ii) an international collaboration among breast cancer genetics experts (the BRCA Challenge), and (iii) a peer-to-peer network of clinicians (Matchmaker Exchange).
Continue reading article here: http://news.ucsc.edu/2016/06/genomic-data.html
###
Tagged genomics, Genomics Institute, UC Santa Cruz