Companies
SolarCity appoints Toby Corey president of global sales and customer experience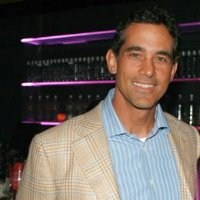 (Source: PR News Wire)
June 12, 2016 — San Mateo, CA
(Photo above: Toby Corey, Co-founder & CEO of Santa Cruz-based Tuul, has just been appointed president of global sales and customer experience at SolarCity. Photo source: LinkedIn)
[Editor's note: Santa Cruz Tech Beat has published a variety of articles about Tuul.]
SolarCity, America's number one solar power provider, has announced the appointment of Toby Corey as president of global sales and customer experience. Mr. Corey will oversee SolarCity's sales, marketing and customer service organizations in his new role, and report to CEO Lyndon Rive.
Mr. Corey returns to reprise an extremely successful tenure at the company. As head of sales and marketing organizations in 2012 and 2013, he dramatically increased SolarCity's sales, and reduced its customer acquisition cost to a record low of 41 cents per watt in the third quarter of 2013, his last with the company.
"Toby is a phenomenal executive, one of the best I've ever worked with, and he's incredibly passionate about climate change and creating the perfect customer experience," said SolarCity CEO Lyndon Rive. "He knows our business extremely well and was incredibly successful in his time here, and he has a strong track record of helping global organizations achieve even greater levels of success. He's the perfect candidate to lead our sales and services organization as we work to balance growth and profitability."
Prior to his tenure at SolarCity, Mr. Corey co-founded USWeb/CKS, and, as president and COO, grew the company into the world's largest Web development firm, with a quarter of the Fortune 100 among its customer base. Prior to USWeb, he served as vice president of Novell's $1.2 billion NetWare systems business. Mr. Corey teaches a course on entrepreneurship at Stanford University, and has also served on the board of directors of WildlifeDirect.org, where he has worked with Chairman Dr. Richard Leakey on efforts to preserve species diversity.
"I've never been more excited about SolarCity's potential than I am today," said Corey. "SolarCity is the undisputed leader in rooftop solar, and I'll be laser focused on creating the perfect customer experience."
Mr. Corey takes over for Chief Revenue Officer Hayes Barnard, who is retiring from SolarCity after a brief transition period. Mr. Barnard and his team helped SolarCity triple annual installations from approximately 287 megawatts in 2013 to approximately 869 megawatts in 2015. He also launched the GivePower Foundation, where as president he oversaw the Foundation's work to provide renewably-powered lighting to more than 1,600 schools and medical facilities in the developing world.
About SolarCity
SolarCity provides clean energy. The company has disrupted the century-old energy industry by providing solar power to homeowners, businesses and government organizations for less than they spend on utility bills. SolarCity gives customers control of their energy costs to protect them from rising rates. The company makes solar energy easy by taking care of everything from design and permitting to monitoring and maintenance. Visit the company online at www.solarcity.com.
###
Tagged SolarCity, Toby Corey