Companies
Bastille Named a 2016 Gartner "Cool Vendor"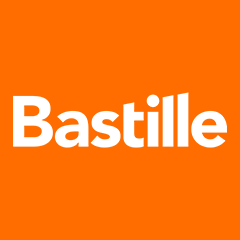 (Contributed)
May 19, 2016 — Santa Cruz, CA
Company Recognized in the Cloud and Emerging Technology Security Category for Its Groundbreaking Internet of Things Security Solution

Bastille, the first cybersecurity company to detect and mitigate threats from the Internet of Things (IoT), has announced it has been named to the list of "Cool Vendors" in the "Gartner Cool Vendors in Cloud and Emerging Technology Security, 2016" report by Gartner, Inc. Bastille was recognized for its groundbreaking IoT security solution that detects and analyzes data transmitted via radio frequencies at 60MHz – 6GHz and alerts companies of anomalous behavior.
"The Internet of Things presents a major challenge to enterprise security teams as millions of vulnerable devices are brought into the workplace each day," said Chris Risley, CEO, Bastille. "We are very honored to be recognized as a Gartner Cool Vendor and we celebrate this recognition as the company continues to strive to protect enterprises from these ongoing IoT threats."
Bastille is the first company to detect and mitigate the rapidly emerging threats to the enterprise that are the unintended consequence of the Internet of Things. Bastille helps enterprise security teams protect corporate airspace by scanning the entire radio frequency (RF) spectrum, gaining visibility into devices that operate on more than 100 distinct protocols.
Each year, Gartner identifies new Cool Vendors in key technology areas and publishes a series of research reports highlighting these innovative vendors and their products and services. The annual reports highlight emerging vendors that provide innovative technologies warranting attention from prospective customers.
For more information on Bastille, visit http://www.bastille.net and follow them on Twitter @bastillenet and LinkedIn.
About Bastille
Launched in 2014, Bastille is pioneering Internet of Things (IoT) security with next-generation security sensors and airborne emission detection, allowing corporations to accurately quantify risk and mitigate 21st century airborne threats. Through its patent-pending, proprietary technology, Bastille helps enterprise organizations protect cyber and human assets while providing unprecedented visibility of wireless IoT devices that could pose a threat to network infrastructure. For more information, visit http://www.bastille.net and follow @bastillenet on Twitter and LinkedIn. Bastille has offices in San Francisco, Santa Cruz, and Atlanta.
###
Tagged Bastille