Featured
Salinas debuts solar farm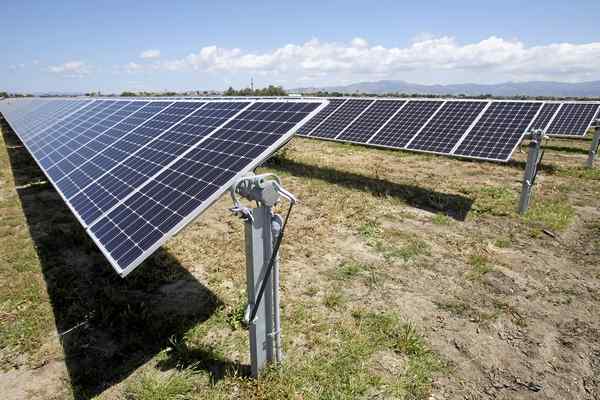 By Claudia Meléndez Salinas
Monterey Herald
April 29, 2016 — Salinas, CA
(Photo above: The new Hitchcock Road solar farm in Salinas on Monday. Credit: Vern Fisher)
You could have been fooled into thinking the gathering was to celebrate wind power.
Not quite. Buffeted by 18-mph winds, Salinas officials and supporters met Monday by the Animal Services Facility to showcase the city's new solar farm, a project approved in November 2013 and now nearly complete, once the photovoltaic cells begin operating later this month.
The project was hailed by city officials as a "win-win" partnership with private industry that helped upgrade aging infrastructure and will help Salinas save money.
"This is a vision," said Gary Petersen, Salinas' public works director, pointing back at the solar panels. "Visions can be realized and this took a lot of work, a lot of thinking, and it's been three years in the works. We had the data from PG&E that demonstrated the possibility to do this work."
The $23 million project was financed through bonds, Petersen said, and the repayments will be done with the savings incurred from using solar power instead of gas and electric. The project is expected to save $22 million over the next 25 years.
"This is going to decrease what we'll leave behind," Mayor Joe Gunter said. "It's a true story of success for the citizens."
Continue reading article here: http://www.montereyherald.com/technology/20160425/salinas-debuts-solar-farm-on-hitchcock-road
###