Companies
Plantronics unveils VOYAGER 5200 and BACKBEAT GO 3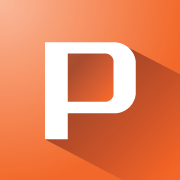 (Contributed)
April 7, 2016 — Santa Cruz, CA
Plantronics has just unveiled two new products: the new Voyager 5200 Bluetooth headset with Windsmart technology and the new BackBeat GO 3 wireless stereo earbuds.
Voyager 5200 Bluetooth headset with Windsmart technology
For extremely mobile professionals, having to collaborate from very noisy environments such as train stations, coffee shops, airports, or even outside at a park, is an everyday occurrence. With these people in mind, Plantronics announced two new communications devices developed for those who are constantly on-the-go and need to sound professional in even the most challenging situations: the Voyager 5200 and Voyager 5200 UC. These powerful Bluetooth devices feature WindSmart technology, an exclusive Plantronics innovation, which ensures extraordinary wind and noise reduction. Voyager 5200 is available today in the US, followed by Voyager 5200 UC in May. Both devices will be available worldwide by July 2016.
"Today's mobile professionals face the unique challenge of staying connected while still communicating clearly and confidently from extremely challenging call environments, including crowds, traffic, coffee shops, and one of the most notorious of difficult call scenarios, a windy day," said Jan Caldarella, senior category director of consumer solutions with Plantronics. "Offering an all-new approach to eliminating wind and background noise, Voyager 5200 lets you confidently focus on what you're saying rather than where you are, while delivering the comfort, intelligence, multi-device connectivity, and ease of use that are the hallmarks of our Voyager line of professional communication headsets."
BackBeat GO 3: wireless stereo earbuds
Plantronics has also just unveiled BackBeat GO 3: wireless stereo earbuds designed from the ground up, and ear out, to provide stunning audio quality and sound performance. BackBeat GO 3 delivers vivid, high-res sound from a small, portable form factor that is as attractive as it is comfortable to wear – setting a new standard for what people should expect from wireless earbuds. BackBeat GO 3 is available in the US in April and will be available worldwide in May 2016.
"For many people music is an essential part of life: a way to energize, focus, escape and be inspired. With BackBeat GO 3, we're providing the performance your music deserves," said Lori Langona, director of consumer marketing, Plantronics. "Cutting the cord no longer means compromising on audio quality. BackBeat GO 3 delivers a groundbreaking audio experience unmatched by anything else in its category, all wirelessly."
###
Tagged Plantronics