Companies
Plantronics Announces Winners of 2015 PLT Labs Application Innovation Contest

By Sara Isenberg
Founder, Publisher, Editor-in-Chief of Santa Cruz Tech Beat
[Editor's note: Santa Cruz Tech Beat published Plantronics announces 2015 PLT Labs Application Innovation Contest, prizes up to $85K last September.]
June 13, 2015 — Santa Cruz, CA
Plantronics, PLT Labs, and Clarity recently announced the winners of the 2015 PLT Labs Application Innovation Contest,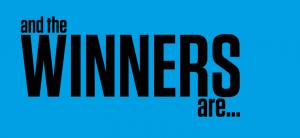 created to spark the imagination of innovators around the world by giving them access to Plantronics APIs, SDKs, and the company's Wearable Concept One prototype device. The winning applications included a business application for mobile devices, an application for people with limited mobility, and a personal application for mobile devices.
The winners of the 2015 PLT Labs Application Innovation Contest are:
Grand Prize Winner:
Team: Bitcot (Raj Sanghvi)
Concept: "PlanetCar," a cross-platform mobile app which leverages data gleaned from several of the nine-axis sensors in Plantronics' Wearable Concept 1 prototype device, to raise an alert when a collision event is detected (i.e. accident). The goal is to help first responders reduce the time required to reach the site of an emergency.
Second Place Winner
Team: Deep Contact (Vamis Xhagjika)
Concept: A thin client solution, code named "ContactCenterEvo,"which provides cloud back-end support for mobile Contact Centers. This solution integrated the client with Wearable Concept 1 for features such as UX navigation, user authentication and data mining for optimized operator tracking.
Third Place Winner
Team: Ergo UK (Jeffrey Powell)
Concept: This solution combined a Wearable Concept 1 and a mobile app to create a new solution focused on ergonomic best-practices in the workplace to deliver multiple health benefits.
The Grand prize contest winner received US $50,000, the second place winning team US $25,000 and the third place winner US $10,000. Winners can use these cash prizes for any purpose, including to continue their studies and innovation efforts or to start a company.
Plantronics received thousands of inquiries from over 33 countries with 88 teams entering the contest when it launched during the fall of 2014. Each of these entrants went through a rigorous series of elimination rounds, culminating with a formal presentation in front of a select panel of Plantronics judges. Each team's submission was judged on technical compatibility with Plantronics devices, real-world feasibility, and overall creativity.
"We were extraordinarily pleased with our ability to engage innovators all around the world. Our five finalist teams came from South Korea, Sweden, the United Kingdom, and two teams from the United States," said Christopher Thompson, vice president, global product marketing, Plantronics. "Through this context we were able to demonstrate that wearable, intelligent communications technology has appeal that goes well beyond traditional communications and collaboration applications."
###
Tagged Plantronics