Companies
ONE UP Partners with PayStand to Power its Low-Cost Digital Payment Service for Small Businesses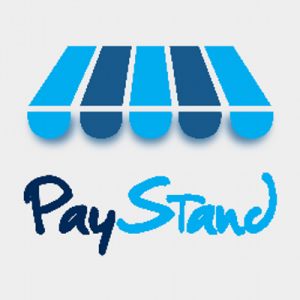 By Erica Zeidenberg
PayStand
March 3, 2016 — Scotts Valley, CA
ONE UP's 335,000+ Business Users Gain Easy Access to Instant Online Payments at the Lowest Rates
PayStand, the next-generation business to business payments company, just announced that ONE UP, the killer app providing integrated accounting, inventory, invoicing and CRM for small businesses, is adding an online payments service powered by PayStand to their suite. The new service enables ONE UP's business users – numbering over 335,000 worldwide – to accept online payments from their customers directly from the ONE UP application. The payment solution helps businesses to get paid faster and at the lowest possible cost, making ONE UP an even more vital and valuable tool for small businesses, and furthering PayStand's position as a leading provider of secure, low-cost, cloud-based b2b payment services.
ONE UP has developed a large, fast-growing global customer base for its cloud-based business suite for small businesses. With the new payment service, ONE UP users can add a "Pay Now" button to electronic invoices generated by the ONE UP application, enabling instant online payments via credit card, and eCheck bank transfers, at very low rates, and with a simple and seamless checkout experience.
"We spent a lot of time looking for a payment platform that would integrate easily and seamlessly into our application, provide a great checkout experience and enable us to offer our business users the lowest possible rates," said Francois Nadal, founder and CEO of ONE UP. "With PayStand we found everything we were looking for."
ONE UP is offering two service plans, including a "Starter Plan" with no monthly fees, and a "Standard Plan," available for only $10/month, which includes payments via credit card at an extremely low rate of 2.49%, or by PayStand's innovative eCheck option at 0.49%. eChecks provide an easy and familiar checkout experience for the user, but at just a fraction of a credit card transaction. eChecks are gaining acceptance rapidly as an alternative to paper checks, especially for business-to-business payments where the high costs of credit cards are prohibitive. By offering an easy, low-cost, online payment option directly within invoices, ONE UP users can dramatically improve their cash flow by reducing time-to-cash, while simultaneously eliminating the time and costs for processing checks.
"Our mission is to use the power of the Internet to simplify, accelerate and lower the costs of business payments," said Jeremy Almond, founder and CEO of PayStand. "Working with ONE UP, we can make our vision a reality for hundreds of thousands of small businesses. This is a great opportunity and a great validation of the reliability, scalability and security of our platform."
About ONE UP
ONE UP is the killer app for small businesses. ONE UP's cloud-based suite of integrated business tools is used by over 335,000 business users globally to manage their accounting, inventory, sales, CRM, expenses, purchasing, and more. For more information, visit www.oneup.com
About PayStand
PayStand's cloud-based payments-as-a-service platform is bringing the modern Internet to business payments.   For more information, visit paystand.com or @paystand.
###
Tagged PayStand