Companies
Beyond Paris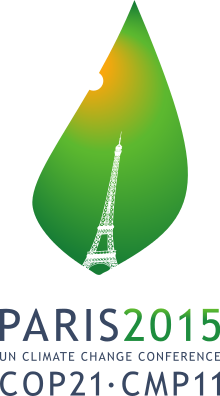 By Claire Schneeberger
Special to Santa Cruz Tech Beat
January 7, 2016 — Santa Cruz, CA
Tackling climate change here in Santa Cruz
Were you, like me, celebrating last month as 195 countries came together at the Paris Climate Conference to pass an accord that defines concrete measures to reduce global carbon emissions? According to Jim Yong Kim, the World Bank president the accord "represents the biggest shift we have ever seen on this global crisis."
And yet scientists say the new deal will cut global greenhouse gas emissions by only half enough as is necessary to prevent future devastating consequences of climate change.[1] Clearly there is more to be done.
But how do you take action that can impact such a huge problem? First, it helps to remain optimistic. Second, I suggest to not underestimate the power of our business community. After all, small businesses employ 53% of the U.S. workforce[2] and our active participation will add up. With that in mind, I'd like to share some things we've done at our small local business that are within reach for anyone.
Get Green Certified
The Monterey Bay Area Green Business Program is a fantastic local resource. They'll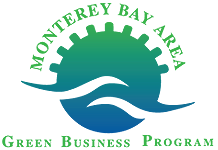 provide your business with a comprehensive checklist and active assistance to help you conserve resources, prevent pollution, and minimize waste. This year, the California Green Business Program has saved 822,677 metric tons of CO2. Join them at http://montereybaygreenbusiness.org.
Go Carbon Neutral
This year a group of our staff decided to study our carbon footprint and determine the feasibility of becoming carbon neutral. As a result, we purchased carbon credits through COTAP.org. There are many other organizations that supply this service and at ~$9.90/ton it's less expensive than you might think.
Start Where You Can
Whether you chose energy efficient light bulbs, serve more vegetables and less red meat at team events, or bike to work — start where you can[3]. If the recent news from Paris has you inspired, make this your year to take climate-friendly action in your business! Together we will make a necessary and significant difference in the world's climate.
Claire Schneeberger is the founder and CIO at Monarch Media. Find out more at http://www.monarchmedia.com/santa-cruz-business-green-carbon-neutral/
——
[1] http://www.nytimes.com/2015/12/13/world/europe/climate-change-accord-paris.html
[2] http://www.huffingtonpost.com/kristie-arslan/five-big-myths-about-amer_b_866118.html
[3] http://www.nytimes.com/interactive/2015/12/03/upshot/what-you-can-do-about-climate-change.html
###
If you wish to republish this article, please follow our Terms of Use.
###
Tagged Climate Change, Monarch Media