Featured
County Citizen Connect App Updated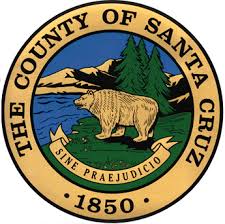 (Contributed)
December 1, 2015 — Santa Cruz, CA
As part of an ongoing effort to make government services more accessible to county residents, the County of Santa Cruz has announced a major update to its Citizen Connect app.
Available for download on iTunes and Google Play, the app connects residents to their government through smart phones and other mobile devices, allowing them to report issues such as illegal dumping and potholes, locate nearby parks, report graffiti, look up parcel information and more.
"Citizens are demanding that their local governments become more user-friendly," Supervisor Zach Friend said. "This update expands the reach of the app to include everything from voter registration to giving people easier access to useful information, including how to prepare your family and your property for winter."
The update includes several major additions, including allowing diners to access the latest restaurant inspection reports. It also provides a link to critical El Niño information as the county prepares for what is expected to be a wet winter.
Residents may also register to vote and view and pay property taxes.
In addition to illegal dumping, potholes and graffiti, the app allows residents to report abandoned vehicles, dead birds and deer, encampments, illegal cannabis grows, pests, sewer spills, standing water, downed street signs and tree-trimming needs.
Nearly 200 issues have been reported so far. The top complaints involve illegal dumping and abandoned vehicles.
###
Tagged County of Santa Cruz