Featured
Can Great Game Design be Taught?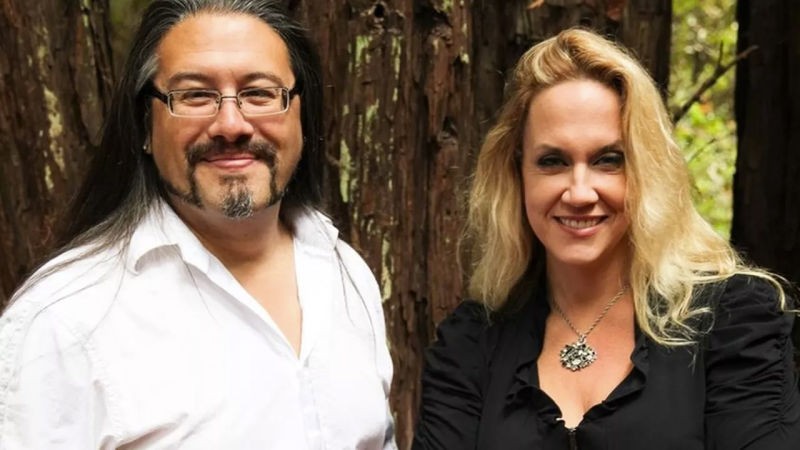 By Johnny Cullen
Kotaku.com
(Photo above: UC Santa Cruz game design program head Brenda Romero along with husband and fellow head of the program John Romero. Source: Kotaku.com)
[Editor's note: Santa Cruz Tech Beat's previously published articles about Brenda and John Romero include:
September 3, 2015 — Santa Cruz, CA
Some of the games industry's most talented and experienced designers are making the leap from game development to academia. But how do you teach the art of making games, and what is the attraction of teaching for these veteran developers?
After Disney closed down his most recent studio Junction Point in 2013, Warren Spector, legendary designer of Deus Ex and Epic Mickey, moved into education. Rather than start a new studio, the renowned designer became the programme director of the Denius-Sams Gaming Academy at the University of Texas in Austin.
Spector is not the only games industry veteran making the leap from mainstream games development to academia. Another such person is Richard Lemarchand, the former lead game designer of the Uncharted series at Naughty Dog, who left the studio after Uncharted 3's release in 2012. He's now a tenured associate professor at the Interactive Media Division at the University of Southern California (or USC for short), perhaps the most well-known games academia programme.
In 2012, meanwhile Loot Drop COO Brenda Romero became game designer in residence at UC Santa Cruz. She now heads up the entire game design programme, alongside her husband John Romero. Brenda says a passion for talking about games design is one big reason why more developers are heading towards academia.
Continue reading article here: http://kotaku.com/can-great-game-design-be-taught-1727910075
Learn more about the MS program in Games & Playable Media at UCSC: https://gpm.soe.ucsc.edu
###
Tagged Brenda Romero, game design, Games and Playable Media, John Romero, UC Santa Cruz