Companies
Philippe Kahn on The Future of Wearable Tech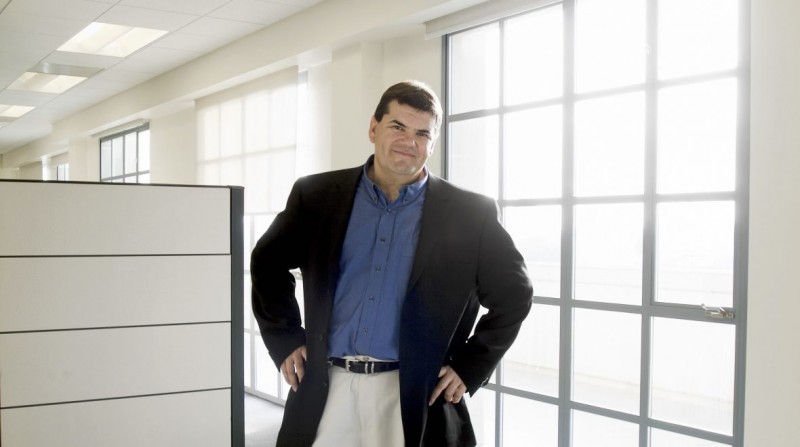 By By Sophie Charara
Wareable.com
April 18, 2015 — Santa Cruz, CA
(Above: Philippe Kahn, the CEO at Fullpower, the company behind MotionX. Photo credit: wareable.com)
MotionX boss on creating a better future for wearable tech
And why he's thankful the company stayed clear of the Jawbone UP3
Philippe Kahn has been in the quantified self game longer than most. You may not have heard of MotionX, his activity tracking technology, but it's been at the forefront of wearables since the very beginning.
MotionX was the brains behind the ubiquitous Jawbone UP24, and after powering Nike's fitness tracking empire it's now at the heart of the first Swiss-made smartwatches from Mondaine, Alpina and Frederique Constant.
So why switch from the likes of Jawbone to the Swiss watch old guard?
With twelve years of fitness science and 100 million hours of data, he believes Fitbit, Jawbone, and Apple are missing a trick.
Kahn knows a thing or two about the future – he's credited with inventing the camera phone in 1997 – and if he has one message for wearable tech, it's this: strike a balance between accurate tracking and form factors we can live with. Take this year's most anticipated fitness tracker, the Jawbone UP3.
"Thank god we have nothing to do with that," Kahn told Wareable. "Zero per cent of the tech on the device is ours, our infrastructure is still on the app of course. It's not the right device and they're also having a hard time getting it out.

"The future of wearables is non invasive. On [the UP3] all of the electrodes need to be in contact with the skin at any time. It could have the same problems as Fitbit has had with rashes. It's because they're asking people to wear them tightly. The skin doesn't like that."
Kahn says that Fullpower, the company behind MotionX, has the tech to rival say, specialist polysomnograpy (sleep monitoring) machines with wearables but that the sensors and software that MotionX uses are the right balance for accurate tracking and tweaking of real life behaviours.
"It's Heisenberg's Uncertainty Principle," Kahn explained. "In the lab, what they measure is disrupted sleep because the participants are wearing headgear. It's not your day to day sleep. The tech challenge is what actionable information can you give to users not what sensors can you put into a device."
For Kahn, being "invisible" is important. "We have 80% of lab accuracy," he said. "The remaining 20% is so invasive it's counterproductive. You don't want to wear something tight on the wrist or that you'll forget to charge."
Continue reading article here: http://www.wareable.com/meet-the-boss/the-man-behind-motionx-too-many-sensors-are-counterproductive-7383
Tagged Fullpower, MotionX, Philippe Kahn