Companies
Plantronics products are WEBRTC-ready today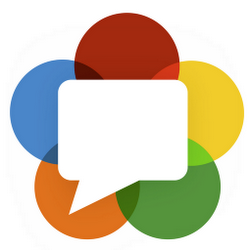 March 20, 2015 — Santa Cruz, CA
WebRTC is an up-and-coming standard that enables real-time voice and video to be directly embedded into browsers making the browser a primary user interface for communications and collaboration. WebRTC runs in a number of browsers today and is currently supported in over a billion installed browsers globally, across a range of platform OS and devices. Today, organizations that choose to deploy WebRTC applications and use a host machine that supports audio through USB or Bluetooth®, can use Plantronics products to connect and transit or receive the audio associated with the WebRTC session.
"WebRTC is a transformative technology that brings real-time communications to the Web and evolves the web browser into a real-time voice, video and data communications endpoint. Plantronics has been involved with WebRTC since the beginning and we recognized the vast potential this technology holds for enterprise collaboration, customer care and social use cases," said Bill Loewenthal, vice president, enterprise solutions, Plantronics. "As an early contributor to this standard, we have made a long-term commitment to make sure our solutions are WebRTC-ready today.  As more businesses adopt this exciting new technology, our customers who choose to take the WebRTC journey, can depend on Plantronics solutions to provide them the best audio experience possible."
Plantronics has worked closely with partners and industry leading service providers to ensure integration and compatibility with their products across a range of UC and WebRTC applications.
Some high-profile examples include:
At the recent AT&T Developer Summit at CES 2015, Plantronics CTO Joe Burton participated in the executive keynote to demonstrate a new integration between Plantronics headsets and AT&T's new WebRTC API. The integration demonstrates multimedia session transfer across multiple platforms as a sample of new richer customer care experiences that WebRTC and Plantronics can enable today.
Plantronics headsets are currently deployed successfully in the Enterprise with Circuit, Unify's next-generation communication and collaboration solution and the industry's first Enterprise grade WebRTC solution. Furthermore, today the Circuit sales team in Unify's Santa Cruz, California sales office uses Plantronics headsets to provide high-quality audio across a range of platforms and platform OS. The two companies are continuing to work closely together to further extend and enhance the integration of Plantronics headsets with Circuit.
While WebRTC is still in the early days of adoption, Plantronics sees exciting new customer care solutions on the horizon.  For example, we are already seeing escalation to agents within applications on tablets and mobile phones.  It's only a matter of time before any device with a supported operating system and a browser can direct connect an end user to a customer service representative without needing a separate voice channel. Plantronics believes that customers and businesses will be equal winners as WebRTC-enabled applications are deployed in the near future.
Read original article here: http://newsroom.plantronics.com/press-release/us/plantronics-products-are-webrtc-ready-today
###
Tagged Plantronics