Companies
Uber announces Santa Cruz Launch with TechRaising Partnership
(Contributed)
Uber, the smartphone app that connects riders and drivers, is partnering with TechRaising to offer a free first ride (up to $30) to attendees of TechRaising April 2014.
Uber is available in over 80 cities worldwide, and Santa Cruz is now one of them. The smartphone application lets riders request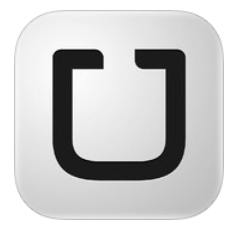 safe, reliable rides from a local driver by pressing a button. Once connected, riders can follow the progress of drivers to their location and are notified upon the driver's arrival. When a city is fully launched, on-demand rides should be available in less than 10 minutes. All drivers must pass background checks, have a clean driving record, an insurance policy and a vehicle that passes all specifications.
On April 25, the ridesharing app is teaming up with TechRaising — the local organization dedicated to bringing innovation to the Santa Cruz community — to give free rides to attendees. By downloading the app and entering "TechRaisingSC" in the promotions menu, new users will get $30 off their first Uber trip. TechRaising's interest in technology and innovation in local communities made them the ideal launch partner for Uber. Read more about the upcoming TechRaising weekend.
About Uber
Uber is evolving the way the world moves. By seamlessly connecting riders to drivers through our apps, we make cities more accessible, opening up more possibilities for riders and more business for drivers. From our founding in 2009 to our launches in over 80 cities today, Uber's rapidly expanding global presence continues to bring people and their cities closer. Visit http://uber.com for more information.
About TechRaising
TechRaising was founded in 2011 to support local communities to create sustaining tech ecosystems. We produce and host collaborative startup events where individuals gather, collaborate, build, promote, and gain momentum for their ideas. Visit http://techraising.com for more information.
Related:
###
Sara Isenberg publishes Santa Cruz Tech Beat for the benefit of the extended business and technology community. When she is not volunteering her time for the tech scene, Sara makes her living by managing software projects, web strategy planning, and providing development team services (including account management, vendor management, strategic partner management, beta project management, referrals to qualified technical team members, and more). Please visit her website: Sara Isenberg Web Consulting & Project Management, or contact Sara by email if you have any project management, account management, or Development Team leadership or service needs.
Tagged TechRaising, Uber