Featured
Making sure local choice is protected by the FCC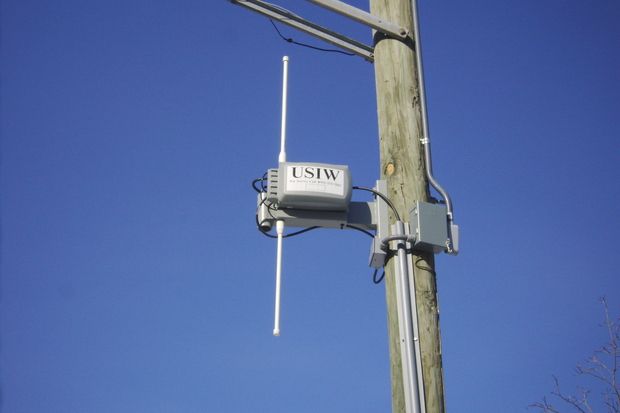 By Sara Isenberg
Editor-in-Chief, Santa Cruz Tech Beat
January 30, 2015 — Santa Cruz, CA
Next Century Cities Urge FCC Not to Restrict Cities Seeking Vital High-Speed Internet Infrastructure
Santa Cruz County Supervisors Zach Friend and Ryan Coonerty sign the Next Century Cities letter to the FCC in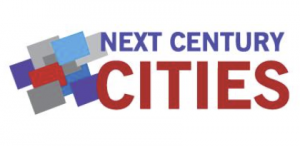 support of community choice for Internet infrastructure, urging the FCC not to restrict cities seeking vital high-speed internet infrastructure.
"One of the best ways to ensure that high-speed Internet access becomes a reality throughout our county is to ensure that we don't have FCC regulations that restrict local options. While in Santa Cruz County we've been leaders in land use policies that encourage broadband expansion, there is still a possiblity of a future publicly owned network, or expansion of partnerships that would signficantly increase the number of providers in our area – improving speed and decreasing cost. To achieve this, we need to ensure that all options are on the table and that local choice is protected by the FCC." — Supervisor Zach Friend
From Next Century Cities press release:
On January 29, 38 mayors and elected officials joined Next Century Cities in a letter to the Federal Communications Commission (FCC) in support of community choice for Internet infrastructure. The FCC is currently considering whether it should allow laws to stand that restrict the ability of communities to pursue high-speed Internet. President Obama recently came out strongly against these types of restrictions.

The officials signing onto the letter are members of Next Century Cities, a city-to-city initiative founded to support communities and their elected leaders as they seek to ensure that all have access to fast, affordable, and reliable Internet.

"The FCC has a unique opportunity to recognize the principle of local choice," said Deb Socia, Executive Director of Next Century Cities. "There is no one-size-fits-all approach for next-generation Internet, and city leaders are speaking out because all communities should be able to choose the pathway that works best for them."

In support of the principle of local choice and self-determination, 38 Next Century Cities member communities, including Boston (MA), Kansas City (MO), Seattle (WA), Chattanooga (TN), Wilson (NC) and Santa Monica (CA), wrote the FCC, saying:

"We are writing to you today because you now face a critical choice that will help determine whether America's towns and cities are able to develop the digital infrastructure that will power the next century… We write only to urge that, as you consider these petitions, you take proper account of the importance of local choice and autonomy."

In sending this letter, city leaders hope to make clear to the FCC the vital stakes of this issue. (The letter is attached to this release).

"The whole issue here is giving communities a choice. In our community, the only limitation our citizens have on their Internet speed is how much they want to spend and what their computers and devices are capable of handling," said City-Parish President Joey Durel of Lafayette, Louisiana. "It shouldn't be politicians that make the decision to have high-speed Internet, it should be citizens."

"In today's world, high-speed internet is no longer a luxury, but a necessity. It is a necessity for individuals to have reliable access to information, it is a necessity for businesses to have the opportunity to innovate and remain competitive, and it is a necessity for communities to attract and retain talent," said Mayor Sly James of Kansas City, Missouri. "It is my hope that the FCC recognizes the principle of local control and self-determination when considering this important issue. Its decision will have an enormous impact on the ability of communities to develop."

In 2014, Next Century Cities member communities Wilson (NC) and Chattanooga (TN) filed petitions with the FCC seeking relief from state laws that have inhibited their ability to expand their broadband Internet networks to other communities. The agency is expected to rule on the petitions in the coming weeks.

President Obama also recently weighed in on the issue of local choice, strongly siding with communities seeking all options to ensuring fast, affordable, and reliable Internet for their residents. The President also praised the work of Next Century Cities and its leaders in his January 14 speech in Cedar Falls (IA).

In writing to the FCC, mayors and city leaders are calling upon the agency to recognize that there are a variety of models open to communities to achieve high-speed Internet. Some cities choose to build and administer their own municipally-owned networks, others develop public-private partnerships, while still others achieve their goals through agreements with private providers. The principle of local autonomy does not favor any one of these models, but rather protects the ability of communities to maintain as many options as possible.
Read original press release here: http://nextcenturycities.org/2015/01/29/38-mayors-support-community-choice-for-internet-in-letter-to-fcc/
Read letter to FCC here: http://nextcenturycities.org/wp/wp-content/uploads/2015/01/FCC-Letter.pdf
###
Tagged Broadband, Zach Friend