Featured
Monterey County Business Council reflects on successes of 2014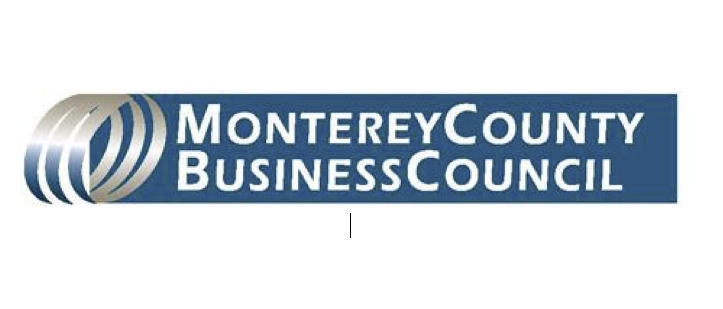 By Brian Turlington
Executive Director, Monterey County Business Council
[SCTB Editor's note: What follows is Brian Turlington's wrap up report to the Monterey County Business Council (MCBC) presented earlier this month. This report gives an overview of the various programs MCBC is involved with. Monterey Bay Economic Partnership (MBEP) grew out of MCBC's efforts. The two organizations will continue to share board members and collaborate in a regional approach. On January 19, Jennifer Dossett assumed the role of new MBEP President.]
We at the Monterey County Business Council (MCBC) wish to share a few of our highlights and successes from the past year.
The Monterey Bay Economic Partnership (MBEP)
The MBEP will hold its first public event, the Regional Economic Forecast for San Benito, Santa Cruz and Monterey counties, at the Embassy Suites in Seaside, California on January 29, 2015. Although just incorporated in June 2014, the MBEP grew out of prior efforts by the MCBC in spearheading regional economic development marketing discussions among public, private and civic entities in the tri-county region. Those multi-year discussions led to a consensus that the Monterey Bay region would best be served by the formation of an organization to promote a branded outreach to stimulate investment and business attraction, retention, expansion and creation. The first plank of this effort was the creation of a high impact, robust web site to communicate the Monterey Bay story, highlight the business assets of the region, and provide economic data to a wide array of business audiences. Many joined us at the MCBC's Regional Critical Conversation in June for the "soft" launch of the website, which is found at www.mbep.biz.
Regional Economic Forecasts and Ongoing Collaboration
MBEP is not the only success story MCBC has to tell regarding regional collaboration. Compiling and providing regional economic data continues to be essential to telling the Monterey Bay story and allowing us to gauge our current status and overall economic health. In March, the MCBC's Regional Economic Forum featured an economic forecast for the region by Beacon Economics founder Christopher Thornberg, widely considered to be one of the nation's leading economists, as well as a keynote address by Kish Rajan. In June, MCBC hosted its Second Annual Regional Critical Conversation. One of sixteen Regional Critical Conversation Forums in the state, which concentrated on workforce, advancing manufacturing, and infrastructure/capital, this forum was part of the California Economic Summit, in collaboration with California Forward and the California Stewardship Network, which culminated with Capitol Day in Sacramento on August 12. MCBC President Mary Ann Leffel and Executive Director Brian Turlington attended Capitol Day, at which Kish Rajan concluded his remarks in a conversation with Lt. Gov. Gavin Newsom by extolling the virtues of OpenCounter, which he had first learned about while meeting with several city, county and economic officials on a visit with Ms. Leffel. The Regional Critical Conversation also witnessed our annual Public-Private Partnership Awards and the private launch of the MBEP website.
In October, MCBC partnered with the Hospital Council of Northern and Central California for our Annual Higher Education and Research Leadership Summit. The Hospital Council used the Summit for the release of their Economic Impact Analysis of Monterey Bay Region Hospitals, which can be found at www.mcbc.biz. Topics discussed by leaders of our regional research and higher education institutions included big data research, the future of many regional higher education institutions, and the economic impact of higher education institutions, as well as hospitals, on the region. A presentation was made by the University of California, Santa Cruz Genomics Institute, titled "Unlocking the Most Challenging Scientific and Medical Issues of Our Time." They discussed the sequencing of the genome, as well as the search for a cure for cancer. A report on the Economic Impact of Higher Education on the Monterey Bay Region can be found on our Competitive Clusters website at www.c2.mcbusiness.org.
The Summit also witnessed the public announcement by City of Monterey Deputy City Manager Dino Pick, former Commandant of the Defense Language Institute, that MCBC had secured trademark registration for "The Language Capital of the World." MCBC secured the trademark in order to enhance international recognition of the region as "Language Capital of the World", and local companies and institutions of higher education have begun to use the mark on their materials, in presentations, and on websites in order to effectuate this branding. MCBC is collaborating with the City of Monterey, the Old Monterey Business Association, the Fisherman's Wharf Association, and other business and cultural groups on the Language Capital of the World Cultural Festival, which will take place on the first weekend of May in Monterey.
The Monterey Bay Procurement Technical Assistance Center (PTAC)
In September 2012, the MCBC was awarded a $300,000+ contract with the Department of Defense (DoD), Defense Logistics Agency (DLA) to create the Monterey Bay PTAC to serve businesses wanting to do business with local, state and federal government agencies. The PTAC was recently approved for another year for 2014-2015 after attaining over 50 million dollars of California contracts for local and small businesses in less than two years. As we enter 2015, 587 PTAC clients have been awarded nearly 80 million dollars in contracts, with 11 clients in Monterey County garnering 32 contracts worth more than 6.3 million dollars in contract awards. The PTAC's counseling services and educational programs help companies navigate the contract systems, become certified to do business with the government, find appropriate areas to compete for contracts through the bid-match services, and resolve issues that may come up during the process. We thank the City of Salinas and County of Monterey for their partnership in attaining this critical program as well as our in-kind service providers: Monterey Regional Airport and the City of Gonzales. www.montereybayptac.com
Central Coast Broadband Consortium (CCBC)
Through our ongoing commitment to the CCBC, for which we provide administrative support, MCBC works to ensure that citizens and businesses within our region have high quality access to the Internet in order to stay competitive and knowledgeable. We are working with city and county staff and elected officials in the tri-county region to encourage endorsement and adoption of comprehensive regional broadband polices. In addition, we convened meetings of Internet Services Providers to update them on CCBC progress and potential business opportunities, as well as to create solutions and policies that promote broadband expansion and adoption. We will continue to coordinate outreach activities in the tri-county area to educate underserved and unserved populations. To learn more, please visit www.centralcoastbroadbandconsortium.org
China
In July, MCBC Executive Director Brian Turlington traveled to Shanghai, China, along with local elected officials and economic development professionals as part of the Central Coast Marketing Team's travel delegation. The trip was arranged and coordinated by the California Sunshine Regional Center (CSRC), which serves Santa Cruz and Monterey counties in finding and qualifying investment partners for EB-5 funding and visas. The CSRC also anticipates serving San Benito County in the near future, and MCBC has made CSRC aware of several potential investment projects in, among other areas, Marina and Seaside, and put CSRC in touch with key individuals involved in such projects – including several MCBC members. In addition, the MCBC collaborated with the Monterey Bay International Trade Association (MBITA) on MBITA's December 3, 2014 California's Super Region of Innovation event in Santa Cruz, California that brought together entrepreneurs and officials promoting trade and investment opportunities in California and China.
Central Coast Career Readiness Consortium (CCCRC)
Identifying a ready and skilled workforce is paramount to companies looking to locate and expand to new areas and MCBC plays a crucial role in this effort through its CCCRC. The CCCRC continues to expand test sites and the user base for the ACT WorkKeys program, a nationally recognized program that supplies training, assessment and certification of workforce readiness skills for companies, and which helps our region showcase the depth and breadth of our workforce. This past year, through the leadership of MCBC and the Monterey County Workforce Investment Board, Monterey County received the distinction of being a "Work Ready Community," which places us on a national register for employers to view. Some local organizations that already use the test or consider it in an application are Monterey-Salinas Transit, Hyatt Regency Monterey Hotel and Spa, Green Mountain Coffee Roasters and Encore Recycling. MCBC also continues to work with the state's Chancellor's Office of Community Colleges to apply the WorkKeys program throughout the system as a mandatory assessment for every graduate. www.cccrc-ca.org.
Open Counter
MCBC continues to work on streamlining the business permitting process for regional businesses. At the forefront of that effort has been our collaboration with OpenCounter. OpenCounter is an online tool that helps entrepreneurs get their businesses up and running more quickly and easily by providing an online interface to the permitting process at City Hall. To date, OpenCounter has been embraced in the Monterey Bay region by the cities of Gonzales, Salinas, Seaside, Pacific Grove, Santa Cruz, Scotts Valley, and Watsonville. Information on this innovative tool can be found at https://opencounter.us.
Institute for Innovation and Economic Development (iiED)
Our partnership with iiED continues to create new opportunities to ignite innovation and bring entrepreneurial visions to reality. Start-up Weekend, an intense business creation camp, kicked off 2014 and the next Start-up Weekend will take place January 23-25, 2015, also on the CSUMB campus. We continue to help coordinate and promote The Ideas of March, an intense 54-hour android app competition. Information can be found at www.csumb.edu/innovation
Big Data Consortium
MCBC represents the private sector in convening various private and public sector partners recognizing the potential economic impact of the combined group. Mark Breckenridge, Deputy Director of the Defense Manpower Data Center (DMDC), spoke on the importance of big data at our October Annual Higher Education and Research Leadership Summit. Deputy Director Breckenridge, a member of our Competitive Cluster's Higher Education & Research Cluster, is responsible for oversight of the largest and most comprehensive identity protection family of systems in the DoD, management of a dozen major operational DoD programs, and oversight of DoD eligibility and benefits management systems.
Monterey Regional Defense Alliance
MCBC is at the forefront of making sure the economic impact of our region's military installations is told and understood and by playing the key administrative role in development of the Monterey Regional Defense Alliance. Envisioned as a public-private partnership of elected officials and community leaders, the Alliance aims to work together to advocate for the region's military missions. MCBC has taken the lead in rallying support among local businesses and has already convened a meeting of the heads of local chambers of commerce and business associations to bring the private sector on board to advocate for our region's military installations. The Alliance is a forward-thinking effort to foment public support to keep our installations off the next round of anticipated base realignment and closures in 2016 or 2017. The closure of any one base could be catastrophic for the region as about 10,000 people are employed in the local defense sector, a $1.4 billion boon to the local economy. You will hear much more about the Alliance in 2015!
None of this would occur without your continued support and commitment to ensuring the Monterey Bay region is vital and moving forward. We invite you to participate in one of our business clusters: Sustainable Building & Innovation, Hospitality, Higher Education & Research, Creative & Technology, Health & Wellness, or Light Manufacturing. The Friday Facts will continue to be sent to your e-mail inbox each Friday. Please offer your input and comments, and feel free to submit any story contributions or company news. We also offer advertising opportunities for events and seminars via Friday Facts. Please contact Executive Director Brian Turlington at bturlington@mcbc.biz for further information.
###
Tagged Monterey Bay Economic Partnership, Monterey County Business Council