Monterey Tech Ecosystem
Monterey Bay Economic Partnership (MBEP) website readies launch
By Phillip Molnar
Monterey Herald
[Editor's notes: 1. Since the original Monterey Herald article went to press, rumor has it that the City and County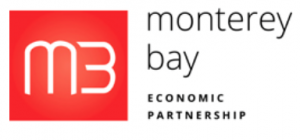 of Santa Cruz have both joined MBEP. 2. The Monterey County Business Council give an update in their Friday Facts newsletter on 6/27/14. 3. The MBEP website is expected to launch July 7 at  http://mbep.biz]
Outreach planned to get more communities on board
Monterey Bay business leaders have created a virtual Venus flytrap for companies looking to relocate — now its up to Bud Colligan to convince communities to get on board.
After more than a year of work, $85,000 spent, countless hours and focus groups, just seven cities and one county have signed on to the ambitious three-county Monterey Bay Economic Partnership.
With its launch expected July 7, Colligan, who helped launched the Macintosh personal computer and co-founded Macromedia, was prompted into action during the Monterey Bay Critical Conversation on Tuesday at the Monterey Marriott.
"I think it would be less than optimal, if we're really going for a regional approach, to not spend the time to get the entire region involved," he said from the audience during the presentation. ". . . I think you've done an excellent job . . . It'd really be an opportunity lost if we didn't re-double our efforts."
He then volunteered to lead the outreach efforts, an offer that was accepted.
Continue reading the full article here: http://www.montereyherald.com/localnews/ci_26027066/monterey-bay-economic-partnership-website-readies-launch
For more info:
###
Sara Isenberg publishes Santa Cruz Tech Beat for the benefit of the extended business and technology community. When she is not volunteering her time for the tech scene, Sara makes her living by managing software projects, web strategy planning, and providing development team services (including account management, vendor management, strategic partner management, beta project management, referrals to qualified technical team members, and more). Please visit her website: Sara Isenberg Web Consulting & Project Management, or contact Sara by email if you have any project management, account management, or Development Team leadership or service needs.