Events
Who Won What for What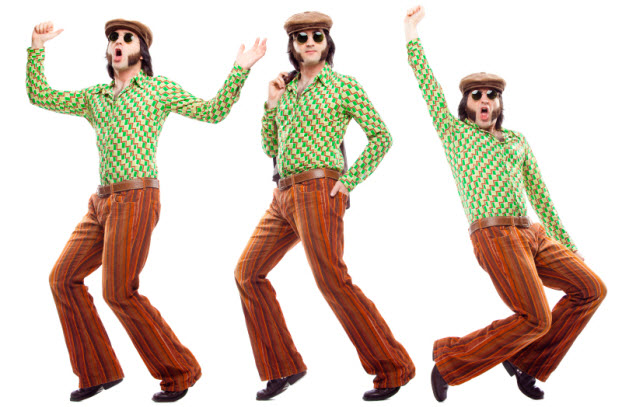 By Paige Welsh
Contributor, Santa Cruz Tech Beat
January 13, 2015 — Santa Cruz, CA
[Editor's note: This is first in a series of two features by Paige Welsh about this weekend's Hackathon. Read the second article, Hacking Out the Solution. (Photo credits: Paige Welsh)]
The results are in! Here is the quick summary of winners at the UCSC Hackathon (and we know — everybody won)
UCSC's Hackathon came to a close last night. As the timer hit zero, exhausted participants' hands retreated from their key-boards to give a round of applause. For 46 hours, teams from all around competed to create the best new tech for one of three categories:
Innovation (for any creative tech that blows the judges away),
Ag Tech (for tech that addresses an agricultural problem), and
Tech Cares (for tech that addresses a social justice or environmental problem). Below are the finalists the judges awarded prize money to.
Innovation Category
1st Place: Avi Varshney
Avi Varshney's tech made a humanoid robot move in sync with its user. For example, if a user raises their left arm, the robot also raises its left arm. This sci-fi technology uses X-box Kinect, so the user does not have to wear any sensors. They simply have to move where the motion sensors can see them.
2nd Place: SlugBus
Slugbus made an app that will locate and track the buses. If enough app users are in close proximity and going at an appropriate speed, the app will infer that they are traveling on a bus. The app then tracks the bus on a map so commuters can see if the bus is near.
3rd Place: Stingr
Stingr's app lets users upload photos and videos of an event. The users then up-vote the best content. The end result is an online collage of the users' top voted content. The app is impressively polished and ready for use. Mentors from uSPORT assisted the team.
Ag Tech
1st Place: Plant Anywhere
Plant Anywhere is a video game that takes real time data from CityBlooms' light and moisture sensors to predict how plants would grow in your field. If a farmer plants the sensors in their field and the sensors detect low water, the corresponding points on the virtual field will reflect so. Virtual heads of lettuce at low water or low light points will grow slowly or even shrink. Now you'll know why those carrots in the top corner of your garden never seem to grow!
2nd Place: Make it Rain
Team Make it Rain also used City Blooms' light and moisture sensors. Their tech monitors the light and moisture condition and reports back to a website. A user can then change the lighting or add water as needed, all online! Make it Rain hopes that their tech may one day save water by making burst agricultural irrigation lines easy to detect. Those that don't farm, may spare their house plants a slow dry death by watering them online, when they're out of town.
3rd Place: Carbon Footprint
When truck drivers bring food from the fields to the grocery stores, they may not be driving efficiently. Sudden accelerations and high speeds burn more gas and pump out more CO2. Carbon Footprint has made software that tracks how fuel efficient a trucker's driving is. Truckers can learn to drive more efficiently, and compare their scores with others.
Tech Cares
1st Place: Recyclops
Stop! When you are done eating those chips, is the bag recyclable or is it going straight to the land fill? The Recyclops team wrote an app that scans the bar-codes and tells the user whether the product and its packaging is recyclable. Recyclops hopes to make people more aware of what can go in the recycle bin because the labeling is often unclear.
2nd Place: Team Jeanne
A need for better elderly care inspired Team Jeanne to program a Pebble Watch app that manages medicine and activity regimens. A user can easily program their own or their loved one's medicine regimen online. The watch can then alert the wearer that they need to take a specific med at the set time. The app can also detect periods of inactivity or missed medication. It may then send a text message to a caregiver for assistance.
3rd Place, and the People's Choice Award: Eron Lake
Eron Lake's mother is a teacher who wants her students to succeed, but sometimes it's hard to convince kids to do their homework. Lake has found a solution by turning homework into a video game, called Cell Game. Students can play as a single cell scrambling to find protein while dodging viruses and a gang of bacteria. The game won the most applause at the event, making Eron Lake the clear winner for The People's Choice Award.
###
Paige Welsh is a marine biology major and literature minor at UC Santa Cruz. She can be contacted at phwelsh@ucsc.edu.
Tagged UCSC Hackathon