Companies
And the "Entrepreneur of the Year" award goes to…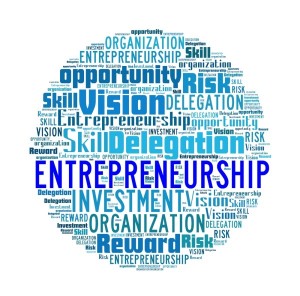 (Source: Santa Cruz Chamber of Commerce)
[Editor's note: Read about others being recognized by the Chamber at their November 14 award dinner.]
Lloyd Tabb, Founder, Chairman, and CTO of Looker, selected as this year's Entrepreneur of the Year by the Santa Cruz Chamber of Commerce
There may be two or three other tech entrepreneurs in Santa Cruz who have resumes as experience-rich as Lloyd Tabb's. Looker, Inc. which he organized in the fall of 2011 and of which he is currently the chairman and Chief Technology Officer is the fourth business that he has founded. However, it would be difficult to find any entrepreneur that has been as dedicated as Lloyd to the stewardship of the talent of others.
Initially a database and languages architect at Borland International who rose to occupy a "corner office," Lloyd left Borland to found Commerce Tools, where he wrote the first application server for the web. After Commerce Tools was acquired by Netscape in 1995, Lloyd became the Principal Engineer on Netscape Navigator Gold, led several releases of Communicator, and helped define the creation of Mozilla.org prior to Netscape's sale to AOL. Part of the founding team of LIveOps, described as "the first commercial crowd-sourced company", he served at its CTO, designing its crowd-sourced ecosystem. Lloyd has also been a co-founder of Readyforce and a founder and advisor to Luminate.
Lloyd's commitment to encouraging talent is a reflex that extends far beyond his own businesses. In part it is the result of uncanny skill in recognizing talent when he sees it. But it is driven by a natural generosity. He has given his time and experience-tested guidance to middle-school students, to the children of acquaintances, to his own young hires, and to experienced technologist in transition. He doesn't just provided advice; he has created and engaged students in learning experiences, connected talented acquaintances – his informal mentees – with other businesses and introduced the best-and-brightest to each other.
Of course, that skill of recognizing talent and the facility to grow it and connect talented individuals together is also the style that has led to extraordinary success as an innovator and entrepreneur. These abilities have most recently grown Looker from a started up become a well-funded and growing enterprise with more than 80 employees and the first occupant of the top floor of the Rittenhouse Building.
Read original article here: http://www.santacruzchamber.org/CWT/EXTERNAL/WCPAGES/WCNEWS/NEWSARTICLEDISPLAY.ASPX?ArticleID=985
###