Companies
Water initiatives open for public evaluation until November 2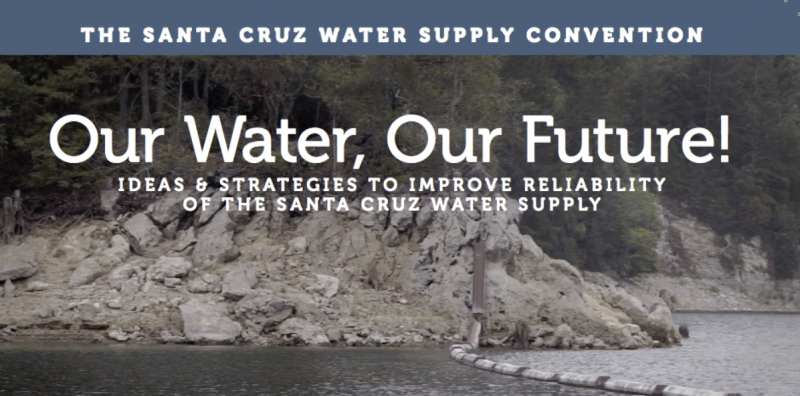 [Editor's note: FYI, in addition to the Civinomics online workshop (link below), the short film Water for Santa Cruz County is showing on Tuesday, October 28, 7:30pm at The Rio.]
by Robert Singleton
Civinomics
Last Thursday's Water Supply Convention at the Civic was a historic event in the history of Santa Cruz, and really the history of civic engagement. With the entire community as an audience, and 400 people in direct attendance,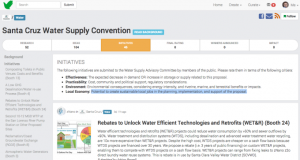 concerned citizens of all types presented their ideas for how to best address our local water crisis. And in an effort to involve the entire Santa Cruz community, each and every one of the proposals was posted on Civinomics where anyone with an internet connection can view, comment on, and evaluate the ideas by going to civ.io/santacruzwater. Rarely has there been such a concerted effort to involve the community in both the generation and the evaluation of ideas towards solving such a critical local challenge.
The event on Thursday ran as a sort of science fair, one that was up and running for a full ten hours, from 11 am to 9 pm, in order to be as accessible to the general public as possible (no need to miss that Giants game!). With some 20 members of the Santa Cruz community setting up displays on floor of the Civic, the event was an immersive educational environment where attendees could take a tour of a myriad of potential water solutions. Contrary to the saying, "Whiskey's for drinking, water's for fighting," the atmosphere was civil, genuine, and refreshingly optimistic. After months of dire news about the state's exceptional drought, this event proved that there are many solutions out there, a lot of them mutually compatible.
So just what were some of these ideas that were presented at the conference (and that you can view yourself right now on civ.io/santacruzwater)
As a taste, a lot of compelling ideas came out of the Santa Cruz Water Department itself – Water Production Superintendent Terry McKinney along with the assistance of other enthusiastic water department staff presented three compelling proposals: Rannery Collectors, Membrane Filtration for the San Lorenzo River, and Auxiliary Wells.
###
Tagged Civinomics