Companies
Getting capital to local startups that need it most
By Sara Rubin
Monterey County Weekly
Central Coast Angels has fielded 10 business pitches and bought into three Santa Cruz-based businesses: predictive policing software maker PredPol; PayStand, online payment processing; and NextSpace, a shared workspace environment with nine locations.
Manuel Lopez opened Lopez Automotive in Salinas in 1982. He's been mostly self-reliant since then, but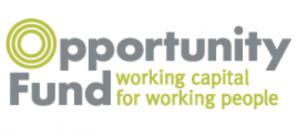 with the economy still sputtering, he needed $15,000 for new smog-testing machines. "[Bank of America] and Wells Fargo told me my loan was too small," he says.
Lopez is one of 69 business owners in Monterey and Santa Cruz counties to receive a microloan from the Opportunity Fund, a San Jose-based nonprofit microlender, which has loaned $1.2 million to local businesses since launching its Monterey Bay arm a year ago.
The fund's local outreach came about thanks to Bud Colligan, an investor and social entrepreneur, who helped launch and develop the MacIntosh personal computer in the '80s. Colligan now lives in Santa Cruz, and has both the street cred and the cash to encourage a new kind of economic development strategy: Instead of wooing big Silicon Valley tech firms to the region, he thinks the way to economic vitality is to diversify.
"We're not going to build Google here," he says. "Monterey has never recovered from Fort Ord closing. That should be a very strong lesson for all of us.
Continue reading the full article: http://www.montereycountyweekly.com/news/local_news/business-leaders-launch-new-efforts-to-get-capital-to-the/article_c8a3ee12-fcb5-11e3-947c-001a4bcf6878.html
###
Sara Isenberg publishes Santa Cruz Tech Beat for the benefit of the extended business and technology community. When she is not volunteering her time for the tech scene, Sara makes her living by managing software projects, web strategy planning, and providing development team services (including account management, vendor management, strategic partner management, beta project management, referrals to qualified technical team members, and more). Please visit her website: Sara Isenberg Web Consulting & Project Management, or contact Sara by email if you have any project management, account management, or Development Team leadership or service needs.