Featured
Bud Colligan has been appointed Senior Advisor for International Affairs and Trade in the Governor's Office of Business and Economic Development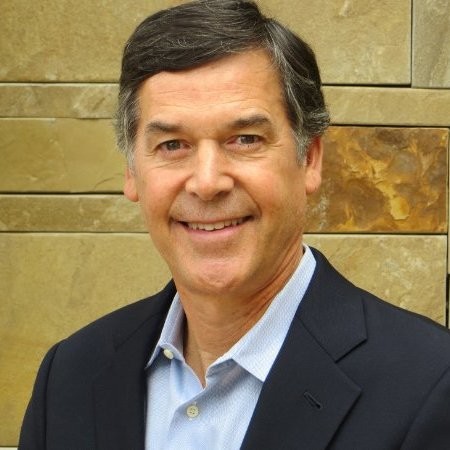 By Sara Isenberg
Founder, Publisher, Editor-in-Chief, Santa Cruz Tech Beat
April 2, 2019 — Santa Cruz, CA
"I'm looking forward to contributing to solutions that show California's leadership to the rest of the U.S. and the world. We can solve big hard problems — we have to work together to get it done," — Bud Colligan, newly appointed Senior Advisor for International Affairs and Trade in the Governor's Office of Business and Economic Development
Just announced by the Office of Governor Gavin Newsom, "John 'Bud' Colligan, 64, of Santa Cruz, has been appointed Senior Advisor for International Affairs and Trade in the Governor's Office of Business and Economic Development. Colligan was previously co-founder and co-chairman of the Monterey Bay Economic Partnership from 2014 to 2019. He was a partner at Accel Partners from 1998 to 2015 and chief executive officer at Macromedia from 1989 to 1997. He held multiple positions at Apple from 1983 to 1988, including marketing analyst, international product manager-Macintosh and director of higher education marketing. Colligan earned a Master of Business Administration degree from Stanford University. This position does not require Senate confirmation and there is a stipend of $48,000. Colligan is a Democrat."
"I'm excited to be working with Governor Newsom to further his agenda in California. California is the fifth largest economy in the world, the largest international trade state and the largest recipient of foreign direct investment — 5.4 million California jobs depend on trade and foreign investment, so all Californians have a stake in our success reaching out to the world. We will be working hard to expand access to international markets for California's small and medium businesses, particularly in the inland regions of California. People come to California because of our diverse talent pool, innovative and risk-taking spirit, and shared values.  We hope to build on these strengths in the years ahead," Colligan told Santa Cruz Tech Beat.
Colligan will remain on the Board of Directors and Executive Committee of Monterey Bay Economic Partnership (MBEP). The normal rotation of the MBEP Chairmanship occurred in January 2019, and Eduardo Ochoa, President of CSUMB, is the Chairman. Kate Roberts will continue to run MBEP as President.
"We have so much opportunity in California on the international front, but even more importantly to solve the big problems of our age: the cost and availability of housing, transportation infrastructure, homelessness, jobs and economic opportunity in the inland regions of CA, etc. Governor Newsom has suggested important policy initiatives in these areas, and I'm looking forward to contributing to solutions that show California's leadership to the rest of the U.S. and the world. We can solve big hard problems — we have to work together to get it done," Colligan added.
Colligan will spend much of his time in Sacramento, all over California, and internationally, but still hopes to spend weekends in Santa Cruz.
###
Tagged Bud Colligan, MBEP, Monterey Bay Economic Partnership