Santa Cruz Tech Ecosystem
Etsy Craft Entrepreneurship Program Revs Up in Santa Cruz County
by Sara Isenberg
Publisher, Santa Cruz Tech Beat
In April, Santa Cruz Tech Beat wrote about Etsy's innovative Craft Entrepreneurship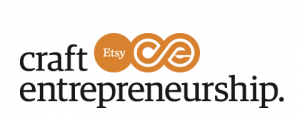 Program (CEP) coming to Santa Cruz County. The program focuses on teaching people with low incomes how to sell their crafts on Etsy.
Etsy executives were interested in Santa Cruz County given recent reports that Santa Cruz ranks fifth in the nation for the number of artists per capita. In addition to Santa Cruz County, Etsy is partnering with teams in Rockford, IL, New York City, Newark, Dallas, and Oldham, UK, to bring a new economic model to these communities.
On June 17, 2014 the County Planning Department will announce the selection of Santa Cruz County for the Etsy Entrepreneurship Program.
The first program will be launched in Watsonville, and will offer micro-business training to underemployed, low-income adults with existing artistic skills. The program will use Etsy's platform for selling creative goods. Participants will learn the basics of starting and running an online business.
The second program will provide regional training meetings for anyone who is currently a seller or anyone who would like to learn how to sell on the Etsy platform. There are currently 400 Etsy sellers in Santa Cruz.
From Etsy on the Craft Entrepreneurship Program:
Many low-income groups have long had craft and manufacturing skills, but are unsure of how to unlock the potential of these skills for income and well-being in this day and age. We believe that a key part of the solution is providing targeted education. We have created a curriculum with 6 modules intended to be taught in person by experienced local Etsy sellers over the course of 2 to 6 weeks. Each module includes hands-on practice on a personal Etsy.com shop, and strategies for success across a variety of platforms. We're excited to see what opportunities more independent, creative businesses can bring to these communities and beyond.
Read entire county announcement here: http://sccounty01.co.santa-cruz.ca.us/bds/Govstream/BDSvData/non_legacy/agendas/2014/20140617/PDF/034.pdf
For more information:
###
Sara Isenberg publishes Santa Cruz Tech Beat for the benefit of the extended business and technology community. When she is not volunteering her time for the tech scene, Sara makes her living by managing software projects, web strategy planning, and providing development team services (including account management, vendor management, strategic partner management, beta project management, referrals to qualified technical team members, and more). Please visit her website: Sara Isenberg Web Consulting & Project Management, or contact Sara by email if you have any project management, account management, or Development Team leadership or service needs.
Tagged County of Santa Cruz, Etsy