Featured
Q&A: Andy Constable on County of Santa Cruz Economic Development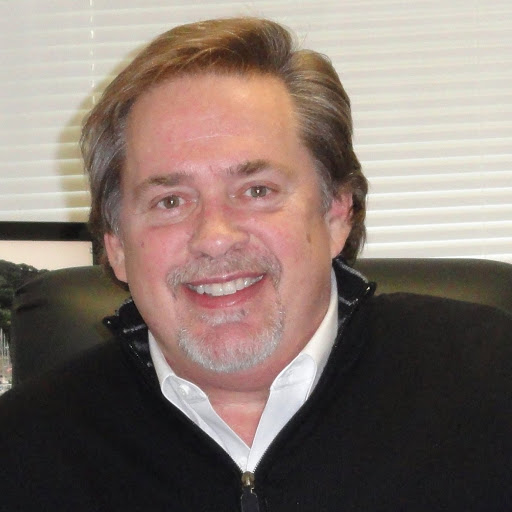 By Sara Isenberg
Founder, Publisher, Editor-in-Chief, Santa Cruz Tech Beat
May 20, 2016 — Santa Cruz, CA
(Photo above: Andy Constable is Santa Cruz County's first Economic Development Manager.)
[Editor's note: Santa Cruz Tech Beat published County Hires New Economic Development Manager, 10/21/15, and County of Santa Cruz Economic Development Team Finalized, 1/28/16.]
I had the recent opportunity to ask Andy Constable, Santa Cruz County's new Economic Development Manager, about this priorities, goals, and challenges.
SCTB: What's your new role with the County of Santa Cruz?

AC: I am honored to be the County's first Economic Development Manager. I lead a newly created division that reports directly to the County Administrative Office. It is tasked with servicing existing businesses, creating jobs and increasing the county's tax base through the implementation of the County's Economic Development Vision and Strategy, including the key priorities identified by the County Board of Supervisors. Santa Cruz County is a special place that has numerous opportunities in the years ahead. I intend to help the County navigate toward a more sustainable economy that works for local residents, provides for economic opportunity and supports the strength and character of the community.
SCTB: What were you doing before you took on this new role?
AC: Prior to joining the County, I was the Real Estate Development Manager for the City of San Jose. In that role I attracted private development to the downtown area, and created public private partnerships to advance the City's desire for commercial real estate development, revenue generation, and job creation.  Before working at the City of San Jose I was in the private sector for over 30 years doing commercial real estate brokerage and development.
SCTB: What are your top three priorities/goals in the coming year?
AC: We're moving forward on the community-based development and sale of the two former redevelopment sites located at 7th & Brommer and 17th & Capitola. We're also furthering efforts toward the restoration and reuse of the decommissioned CEMEX plant in Davenport. And, we want to support small businesses, technology and innovation, and the arts.
SCTB: Top TECH related priorities/goals?
AC: We want to advance the availability and deliverability of high speed Broadband/Fiber, promote clean energy financing and deployment and engage in efforts to implement key clean energy legislation benefiting of the tech sector, and we want to encourage science and technology transfer from UCSC to create new companies and job opportunities.
SCTB: What are your top challenges in accomplishing your goals?
AC: Creating adequate workforce housing is a barrier not just for residents, but businesses as well. Without it, it is difficult to retain good employees. We also lack a business license program or registry, which limits our ability to communicate with our businesses. The county's aging transportation infrastructure is also a challenge.
SCTB: Who is on your staff?

AC: Barbara Mason; Economic Development Coordinator and Small Business Liaison. Peter Detlefs; Economic Development Coordinator, with a focus on finance and policy.
SCTB: What would be helpful from the local tech/business community toward accomplishing your goals?
AC: Every business has to do what's best for them, but we would like to see them to expand and grow within the County whenever possible rather than move over the hill. We want them to know that we will make every effort to retain their business presence.
SCTB: What would you most like the tech community to know about the County of SC Economic Development Office?
AC: The Santa Cruz County Economic Development Office is working on developing new tools and strategies to sustain and grow technology companies within the County. We're also monitoring developments in Sacramento to make sure legislation that benefits local businesses, such as bills to expand broadband infrastructure, are considered by the Legislature.
SCTB: You mentioned that you're hoping to have a new website for the County EDO. When do you think you might send out the RFP?
AC: We are currently working with our internal talent to develop a new and exciting website. We will only issue and RFP if our internal staff needs assistance.
###
If you wish to republish this article, please follow our Terms of Use.
###
Tagged County of Santa Cruz