Monterey Tech Ecosystem
UCSC research helps extend internet backbone in Santa Cruz, Monterey counties
by Guy Lasnier
UC Santa Cruz
A detailed survey of unmet broadband needs by UC Santa Cruz information technology experts proved key to the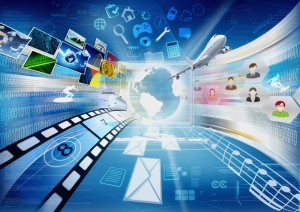 approval last month of a $10.6 million state grant to extend a fiber optic Internet backbone from Santa Cruz into the Salinas Valley.
The 91 miles of new fiber will bring high-speed Internet access to underserved communities and also provide acritical independent redundancy to existing  network lines. Five years ago, Santa Cruz County and portions of Santa Clara County went Internet dark when vandals severed four AT&T fiber optic cables near San Jose.
Read full article here: http://news.ucsc.edu/2014/05/fiber-extention.html
###
Sara Isenberg publishes Santa Cruz Tech Beat for the benefit of the extended business and technology community. When she is not volunteering her time for the tech scene, Sara makes her living by managing software projects, web strategy planning, and providing development team services (including account management, vendor management, strategic partner management, beta project management, referrals to qualified technical team members, and more). Please visit her website: Sara Isenberg Web Consulting & Project Management, or contact Sara by email if you have any project management, account management, or Development Team leadership or service needs.
Tagged Broadband, UC Santa Cruz