Featured
Searching for life on distant worlds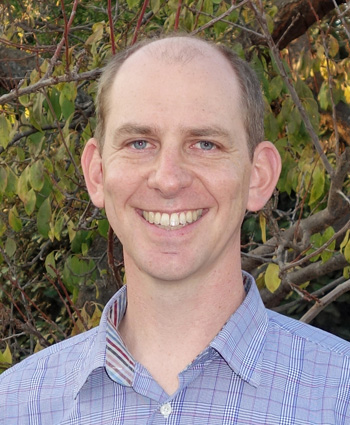 By Tim Stephens
UC Santa Cruz
(Photo above: UC Santa Cruz astrophysicist Jonathan Fortney is one of 15 principal investigators for a new NASA initiative that is embracing a team approach to the quest for life on planets around other stars. Photo source: UCSC.)
April 23, 2015 — Santa Cruz, CA
UC Santa Cruz is part of NASA coalition leading search for life on distant worlds
UC Santa Cruz astrophysicist Jonathan Fortney is one of 15 principal investigators for a new NASA initiative that is embracing a team approach to the quest for life on planets around other stars. The Nexus for Exoplanet System Science (NExSS) will benefit from the expertise of several dozen scientists across the NASA science community in an effort to find clues to life on faraway worlds.
Fortney, an associate professor of astronomy and astrophysics at UC Santa Cruz, will lead a team exploring how novel statistical methods can be used to extract information from the light emitted and reflected by planetary atmospheres in order to understand their atmospheric temperatures and the abundance of molecules. Astronomers routinely analyze the light from distant stars by spreading it out into a spectrum of different wavelengths. Fortney is developing tools for analyzing the spectra of distant planets to determine molecular abundances in their atmospheres.
"In the future, when we obtain spectra of Earth-like planets around other stars, we'll want to know if we can see things like methane and oxygen in their atmospheres, and we'll want to quantify the amounts of those different gases," Fortney said. "In the present era, we can retrieve the abundances of molecules in the atmospheres of brighter, hotter, well-studied objects like brown dwarfs and giant planets. This allows us to test and hone our tools for the future."
In bringing together the "best and brightest," the NExSS team hopes to better understand the various components of an exoplanet, as well as how the parent stars and neighbor planets may interact to support life.
Continue reading article here: http://news.ucsc.edu/2015/04/exoplanet-coalition.html
###
Tagged UC Santa Cruz