Companies
Six Companies to Watch in the Emerging Santa Cruz Biotech Hub
by Sara Isenberg
Publisher, Santa Cruz Tech Beat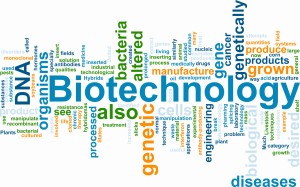 If you haven't heard yet that Santa Cruz is fast becoming a biotech hub, it's time to start paying attention. This feature profiles six companies but the truth is there are more than six biotech companies that call Santa Cruz home. Several wanted to stay stealth, and more are lurking out there.
Who are these six local biotech companies?
Five3 Genomics
Isentio
Galen Biotechnologies
Capsulent
SomaGenics
TransDerm, Inc.
I asked each to share some challenges and successes and say why they think Santa Cruz is a great place to locate a biotech company.
1. Five3 Genomics is a cancer genomics company specializing in analysis of individual patient tumor genomes for precision treatment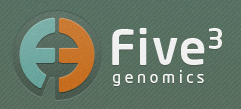 guidance. They also work with pharmaceutical companies to identify new potential drug targets and patient groups that currently have no viable treatment options.
The company was founded by three UCSC graduate students: Steve Benz, Charles Vaske, and Zack Sanborn. Being located in Santa Cruz allows them to keep close ties with the cutting-edge genomics work being done at UC Santa Cruz. The university has been a source of talented employees, with most of their employees having or currently obtaining degrees from UCSC. The Santa Cruz Chamber of Commerce  honored Five3 Genomics as Entrepreneurs of the Year in 2012.
Steve Benz, Five3 Genomics CEO & CoFounder says:
One of the greatest challenges we face is trying to help change the way oncologists treat their patients. Instead of prescribing treatments based on broad categories to which a patient's cancer belongs, we have an opportunity to utilize the genetic characteristics unique to their cancer to better inform the oncologist on what treatments may or may not succeed. That leads to some of our greatest success stories where our tools have identified treatment options that obtained responses in patients who had no other options. Above all our goal is to help cancer patients obtain the best possible care available, which is something we are all very passionate about.
2. Isentio (aquired by Pathogenomix) saves lives, suffering and healthcare cost through 90% faster and more accurate bacteria identification. RipSeq™ software as a service can identify the bacteria causing an infectious disease within the same day instead of 3-7 days with today's primary method. This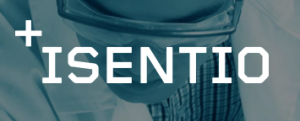 ensures the patient correct treatment the first time, reducing the use of broad specter antibiotics, decreasing side effects, and shortening the hospital stay. Isentio was featured in Santa Cruz Tech Beat in December 2013.

Isentio founders selected Santa Cruz as home base because it's close enough to the South San Francisco biotech hub, as well as to Silicon Valley, and also offers quality of life and a family friendly community.
May Kristen Roen, Isentio CEO, says:
Our biggest challenge is getting capital. We know we have a great working product that customers love, and that we really can change today's diagnostics workflow and save significant healthcare cost, but we need capital to scale and get the word out. Everybody know there will be a shift in the diagnostic market from traditional identification methods soon and that DNA technology will be the golden standard – the question is when and how.
3. Galen Biotechnologies is an early-stage drug development company focused on the discovery of novel treatments for cancer, inflammation, and other human diseases. Their vision is to create vast drug-candidate libraries with such high diversity that the normal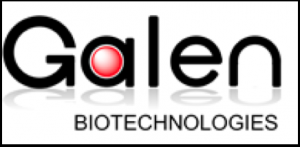 time frame for drug discovery can be dramatically shortened. "We rapidly identify lead molecules without a significant investment in medicinal chemistry optimization. Libraries of this scale yield multiple series of lead molecules, thereby providing the opportunity to select the most effective and least toxic molecules for advancement into human clinical trials."
They value the proximity to UC Santa Cruz because the university provides an influx of scientists with diverse backgrounds and collaboration opportunities. Being located near the bay area provides for potential collaborations and outsourcing.
Galen Biotechnologies founder Christopher Murray says:
As a veteran of biotech startups over-the-hill, I look forward to the opportunity to build a team of world-class PhD and Masters-level scientists here in Santa Cruz. We aim to revolutionize drug discovery using our proprietary technologies to address multiple unmet medical needs. Our biggest challenge has been securing proof-of-concept funding in order to commercialize our technologies. Our rapid progress in the UC Santa Cruz campus Bioincubator has been invaluable in this respect. We hope we are able to be a part of the growing presence of biotech in the Santa Cruz area.
4. Capsulent supplies charged-film microcapsules to over-the-counter pharmaceutical companies and personal care markets as a B2B raw material supplier. They also provide

contract formulation services. Capsulent's controlled-release microcapsule technology uses nature-derived materials to wrap active ingredients in a membrane-like structure just microns across. "Surface charge on the membrane provides selective and targeted deposition and payloads are released after the product dries. We have vegan and food-grade platforms as well as a wool-keratin based system."

According to Tycho Speaker, Capsulent President:
Santa Cruz is chock-full of bright and creative people with experience in a wide variety of fields, and potential collaborators, customers, and mentors are out there with a little investment in networking. Additionally, Santa Cruz is culturally very innovation-supportive, the opposite of a company-town mentality, so entrepreneurially minded folks don't have to feel isolated or lacking in community.
Speaker said that since Capsulent started with a technology platform that lacked a definite application, the biggest challenge was to find the right market and segment in which their delivery system could really shine. The unexpected breakthrough in hair products has been a major success with strong domestic and international growth. He reports that new developments in "ultrascattering sunscreens and self-assembling microscaffolds are promising 2nd generation offshoots."
5. SomaGenics develops innovative therapeutics and diagnostics that address unmet medical needs. As described by Brian Johnston, President and CEO:

In its pursuit to help advance the understanding and the treatment of human diseases, the company focuses on RNA molecules as therapeutic targets and biomarkers. We have demonstrated efficacy of a new hepatitis C treatment in preclinical studies and established proof of concept for a new class of RNA-interference-based therapeutic agents. We have also developed novel diagnostic tools to quantify micro-RNAs as biomarkers of disease and guides to treatment.
SomaGenics was originally founded in Palo Alto and moved to Santa Cruz in 2001. Santa Cruz remains attractive to SomaGenics in part because UC Santa Cruz has a strong biology and bioinformatics program, and it's easy for them to recruit qualified graduates and post-docs from that program. Add to that, the quality of life that all of the companies featured in this article clearly appreciate, and the resources of the SF Bay Area within a reasonable driving time.
Johnston reports the biggest challenge has been landing large development deals with big pharma companies when their interests and company strategy change every few years. SomaGenics' biggest success was developing the first RNA-interference-based drug candidate shown to be effective against a hepatitis C virus infection.
6. TransDerm, Inc. is developing novel therapeutics to treat inherited skin disorders including the ultra rare skin and nail disorder pachyonychia congenita (PC). They work in partnership with the non-profit patient advocacy group PC Project and the International PC

Consortium (IPCC, a group of scientists and physicians that has agreed to work together to develop therapies to relieve suffering of those afflicted with PC). Their lead candidate is currently in clinical trials at Stanford University and a second will enter clinical trials later this year. TransDerm also has expertise in other areas including intravital skin imaging (visualizing non-invasively what happens within the skin replacing the need for skin biopsies), preparing human skin equivalents (similar to what is used to treat burn patients) to use to test the effectiveness of drugs and evaluating the ability of formulated drugs to penetrate the skin barrier and functionally alter gene expression in various skin model systems.
What is it about Santa Cruz? Roger Kaspar, TransDerm CEO, considers the beauty of the area, the people, and the proximity to cutting edge science is what make Santa Cruz a great place to live and work.
Regarding challenges, Kasper says:
The amount of time and resources necessary to develop an effective drug is daunting. Since we are developing therapies for such a rare disorder — approximately 1000 patients have been identified worldwide — it is a struggle to secure adequate funding for such a small market. TransDerm is fortunate to have talented and dedicated employees, a partnership with a highly effective patient advocacy group, the financial support of the National Institutes of Health and terrific collaborations with leading physicians and scientists throughout the world.
Who else hails from Santa Cruz?
Maverix Genomics, founded by UC Santa Cruz professor Todd Lowe and featured recently by Santa Cruz Tech Beat, could have been on the list but, alas, they're located in San Mateo.
Santa Cruz Biotechnology, Inc. has a Santa Cruz name and presence although they are headquartered in Dallas, Tx. I can update this article if/when I hear back from them about their local activities.
Another company, Liquilume Diagnostics, Inc. was raised to my attention just as this article was being published. From their website: "LiquiLume Diagnostics, Inc. utilizes technology from a quickly growing field called "Optofluidics". Optofluidics is defined as the

combination of microfluidics or nanofluidics and optical methods. The recent device miniaturization trend has led to applications exploring new or established optical methods to create unique, compact and improved functionality of bulky counterparts." The co-founders are Philip Measor, Holger Schmidt, Aaron Hawkins, David Deamer. Measor is a UC Santa Cruz Ph.D graduate, and Schmidt and Deamer are UC Santa Cruz professors at the Baskin School of Engineer. Had I been in contact with Liquilume before publication, the title of this feature article may have been Seven Companies to Watch in the Emerging Santa Cruz Biotech Hub.

It's no secret that local biotech companies value the proximity to cutting edge research just up the hill at UC Santa Cruz. For more about Biotech and Genomics at UCSC, visit the Center for Biomolecular Science and Engineering's website.
If any of you STEALTH local biotech companies decide to un-stealth, please contact me, I would be happy to add your company to the list.
Stay tuned as the local Biotech Hub list grows!
###
Sara Isenberg curates and publishes Santa Cruz Tech Beat for the benefit of the extended business and technology community. When she is not volunteering her time for the tech scene, Sara makes her living by managing software projects, web strategy planning, and providing development team services (including account management, vendor management, strategic partner management, beta project management, referrals to qualified technical team members, and more). Please visit her website: Sara Isenberg Web Consulting & Project Management, or contact Sara by email if you have any project management, account management, or Development Team leadership or service needs.
Tagged Biotech, Capsulent, CBSE, Center for Biomolecular Science and Engineering, Five3 Genomics, Galen Biotechnologies, Isentio, Santa Cruz Biotechnology, Somagenics, Transderm, UC Santa Cruz, UCSC