Companies
Q&A: Einar Vollset talks about TinySeed, early stage SaaS fund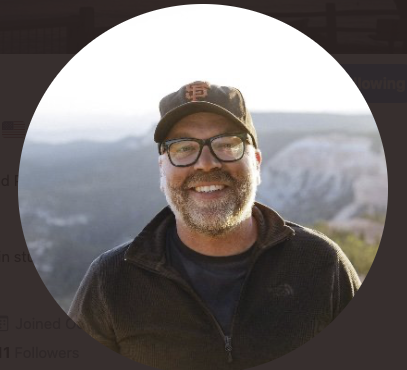 By Sara Isenberg
Founder, Publisher, Editor-in-Chief, Santa Cruz Tech Beat
February 24, 2021 — Santa Cruz, CA
Einar Vollset, one of two partners at TinySeed.com, informed me recently that TinySeed just raised its second fund at ~$25M so I reached out to learn more.
Santa Cruz Tech Beat (SCTB): Before we talk about TinySeed… I've known you as a fellow member at NextSpace (pre-pandemic) but I am not that familiar with your professional work. What's your background (before TinySeed)? 
Einar Vollset (EV): I used to be an academic. I taught at Cornell for a couple of years when I first moved to the US. I bounced around a bit before my wife got into the Science Illustration program at UCSC, and I moved after her to Santa Cruz. Once I got here, I co-founded a company that went through YCombinator (and eventually sold to Google), and then did a number of startup type ideas (I think this is when you met me at NextSpace) the last of which I sold in 2016.
After that I got pulled into the Private Equity world, initially doing due diligence work, but eventually I started Discretion Capital (discretioncapital.com) which is a boutique investment bank that helps sell B2B SaaS companies with between $2-15M in ARR. I then co-founded TinySeed in 2019.
SCTB: You are a General Partner at TinySeed. What is TinySeed and can you tell us more about your role there? 
EV: TinySeed is a fund that backs very early stage SaaS companies — companies that may not fit the typical Silicon Valley model of becoming a unicorn or decacorn or hectacorn or what have you. I'm one of two partners and I handle most of the fundraising, investor relations, as well as M&A advice to the portfolio.
SCTB: How did you originally connect to TinySeed?
EV: So I have known Rob Walling (my partner) for about a decade. He co-founded MIcroConf (which is the largest conference series for bootstrapped software entrepreneurs in the world) and have been educating people about alternatives to traditional venture capital for longer than that. We both realized that these kinds of bootstrapped software companies were great businesses but perhaps didn't fit the IPO or bust model that Silicon Valley is currently focused on and wanted to figure out a way to support hundreds of these kinds of companies a year.
SCTB: Is this full time or are you involved in other ventures? 
EV: Full time though I'm still involved with Discretion Capital. 
SCTB: What's most recently newsworthy from TinySeed? 
EV: The main thing is we just raised our second fund of about $25M. Our fund 1 was just shy of $5M and we have backed 23 companies so far (https://tinyseed.com/). Here's some press about a portfolio company, SquadCast.
SCTB. Congratulations! Can you share what's coming up? 
EV: We just closed applications for our upcoming batch due to kick off in May, with this new fund we're also stepping up to two batches per year of about 15-20 companies each. 
SCTB: What would you like the Santa Cruz (and extended Monterey Bay) tech and business ecosystem to know about how TinySeed can help them? 
EV: We're obviously always looking for investors, but I'd also like to encourage bootstrapped SaaS companies in the region to apply. We have a couple of portfolio companies from the Bay Area (e.g. Squadcast is in Oakland), but I don't think I've seen an application from Santa Cruz or Monterey Bay yet. 🙂
SCTB: Thanks!
#
Tagged Einar Vollset, TinySeed