Companies
Paystand: The Card Network Killer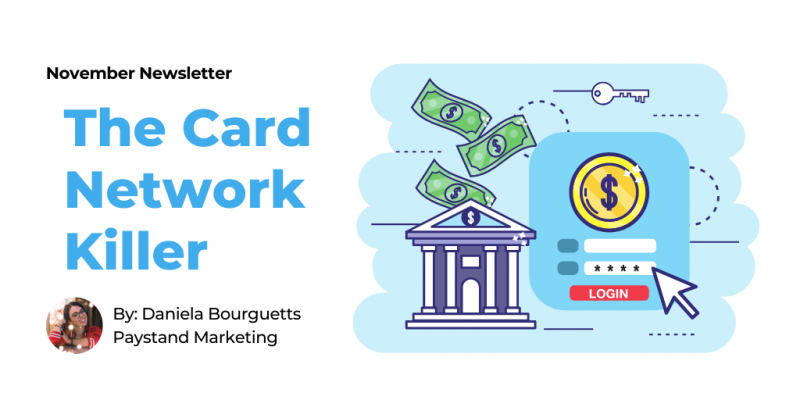 By Daniella Bourguetts
Paystand
December 1, 2020 — Scotts Valley, CA
We're nearing the end of 2020 — a year that brought unprecedented challenges for businesses. Over the past 11 months, businesses have dealt with a sudden shift in the economies of supply and demand, the behavior of staff and payers, and the necessity of digital-first payment methods. Amidst this upheaval, one thing became quite clear: most B2B companies were more burdened than helped by traditional digital payment methods, especially credit cards.
Credit is the most commonly accepted payment method due to speed, but it comes with significant drawbacks, notably high transaction fees. Yet businesses spent $523 billion on cards in 2018, and the number is expected to go up to $763 billion by 2022.
Even in the uncertainty of an economic downturn, merchants are being held to over 300 fees on a single transaction vía card network. Now more than ever, credit cards are proving a costly option for B2B companies and unsustainable in the long term. Fees will keep rising, card monopolies will keep expanding, and businesses will still need to move money faster to survive.
A change in the B2B payments field is long overdue. In this month's newsletter, we're going to discuss why traditional card networks fall short of today's B2B payment needs and the new banking infrastructure that forward-looking businesses are implementing for a future-proof payment strategy.
Continue reading here: https://www.paystand.com/blog/08-the-card-network-killer
###
Tagged PayStand