Featured
UCSC HCI Lab seeks to interview community members in Creative EDG2's pursuit to provide students with real-world experiential learning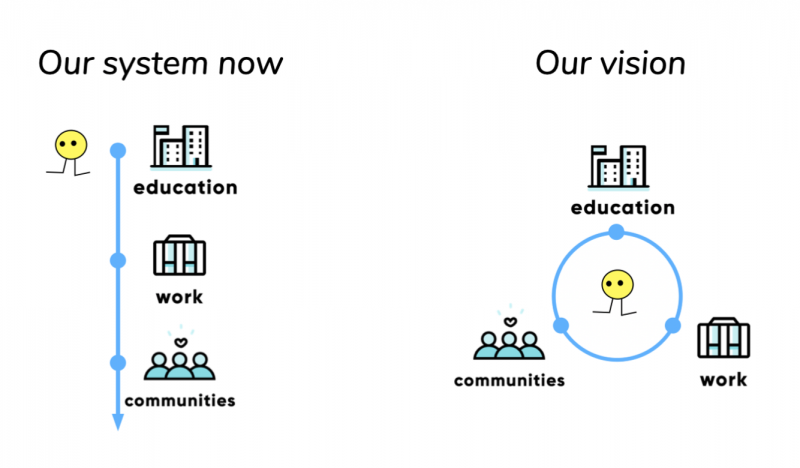 By Amelia Wang, Graduate Student, Baskin School of Engineering, UCSC, and David Lee, Assistant Professor, Computational Media, Faculty Director, Tech4Good Lab, UCSC
Special for Santa Cruz Tech Beat
November 19, 2020 — Santa Cruz, CA
Who are we?
The Creative EDG2 (Creative Engineering Design for Global Good) initiative is a collaboration between The Baskin School of Engineering and Institute for Scientist & Engineer Educators (ISEE) at the University of California, Santa Cruz to spur the development of undergraduate education that embraces the broader roles for engineers in a rapidly changing global context. Professor David Lee and his Tech4Good Lab have been tasked with carrying out exploratory efforts in the coming year.
What is our initiative?
The Baskin School of Engineering is looking to create stronger connections and support for community-engaged projects as part of its Creative EDG2 initiative. The vision is to provide real-world experiential learning for students, develop community-minded technologists, and connect the diverse courses and initiatives across BSOE to supporting local businesses, non-profits, and government projects.
Our bigger picture vision is described in a recent TEDxSantaCruz talk on Redesigning Our Economy to Maximize People's Fullest Contribution.
How can you help?
Are you a community member with projects that could benefit from student/faculty collaboration? Do you have an interest in mentorship? We are looking to interview diverse stakeholders ranging from municipal and non-profit leaders and workers to business leaders and community residents to identify opportunities and obstacles across local businesses, non-profits, and government, and to understand how partnerships (with the university) should be best carried out to maximally benefit community partners and optimize collaboration. Our goal is to understand opportunities for mutually-beneficial student engagement; obstacles to successful collaboration; and the potential impact of student involvement on community partners, their clients, and on other community members, both positive and negative.
We are also looking to identify a starting list of community needs and projects at any stage. If you let us know your needs and ideas, we will try to find connections to the many project courses, programs and research initiatives across BSOE, or to partner with you directly through the programs/courses run by David, e.g. the Tech4Good Collaboratory or the Business Strategy and Information Systems course.
Please click here for more information on our flyer.
We would love to hear any ideas or projects you have in mind, or feedback on the process (more info below). If you could fill out the below survey, and optionally, participate in an interview, that would be greatly appreciated:
If you have any questions, please don't hesitate to reach out to Professor David Lee (dlee105@ucsc.edu) and PhD student Amelia Wang (awang111@ucsc.edu) who are leading this process.
###