Companies
$600 million in geothermal and solar energy deals approved by Monterey Bay Community Power.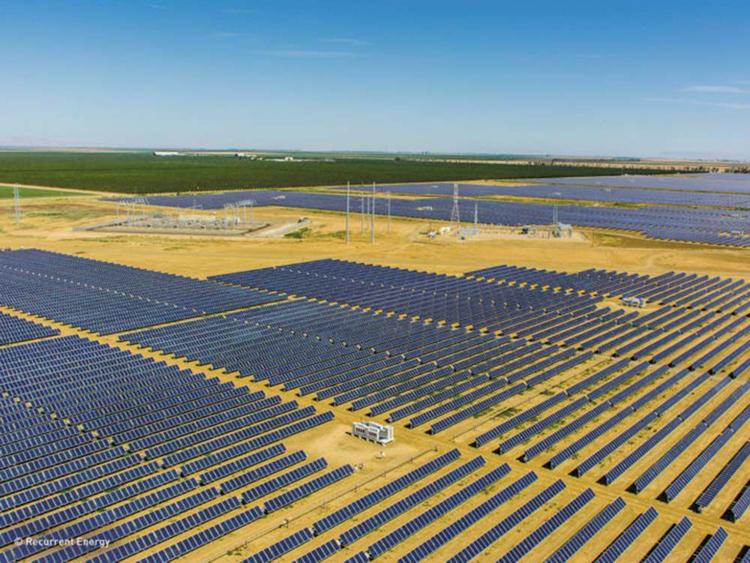 By Asaf Shalev
Monterey County Now
April 14, 2020 — Monterey, CA
(Photo above: Monterey Bay Community Power signed a deal in 2018 to buy power from the Recurrent Energy Mustang Project, a solar plant in Kings County. Source: Monterey County Now)
The Central Coast is well on its way to meeting its mandated renewable energy goals thanks to two recent deals worth a whopping $593 million.
The two contracts were approved on April 8 by Monterey Bay Community Power, a relatively new public agency charged with buying electricity on behalf of a vast majority of ratepayers—300,000 and growing—in Monterey, San Benito, Santa Cruz, San Luis Obispo and Santa Barbara counties. The agency's Operations Board of Directors approved the deals unanimously.
In one contract, MBCP committed to paying up to $496 million over 15 years for electricity generated by the Coso Geothermal Project. Built in 1987 and located on a U.S. Navy base in Inyo County, Coso is one of the largest geothermal power plants in the country. The plant's technology exploits the heat of existing deep below the Earth's surface to create steam that drives turbines, producing electricity.
Continue reading here: http://www.montereycountyweekly.com/blogs/news_blog/600-million-in-geothermal-and-solar-energy-deals-approved-by-monterey-bay-community-power/article_b1a6c174-7c27-11ea-b1f9-434d24e4d207.html
###
Tagged Monterey, Monterey Bay Community Power, Solar