Companies
Santa Cruz Software Introduces LinkrUI, Gamechanger For Design World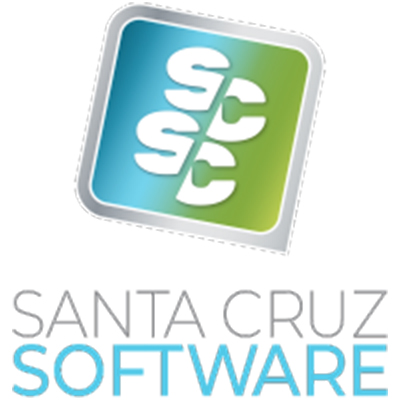 (Contributed)
April 8, 2020 — Santa Cruz, CA
LinkrUI Enables Direct Searching, Opening, Placing and Syncing of Assets Stored In Digital Asset Manager (DAM) or Other Storage Services
Santa Cruz Software, a global leader in software development for cross media content publishing, today announced LinkrUI, which significantly streamlines design team workflows.
LinkrUI is a best-in-class extension to Photoshop, Illustrator and InDesign that enables direct searching, opening, placing and synchronizing of assets stored in a Digital Asset Manager (DAM) system or other storage services, such as Box and Dropbox. All of this can be done from within Photoshop, Illustrator and InDesign.
LinkrUI ensures that everyone in an organization can find and is working on the latest version of an Adobe Creative Cloud asset. In fact, if the asset is changed in any of the Adobe applications or in the DAM, all team members will be notified. By managing asset versions, designers' workflow will radically improve. It works by eliminating the need for designers and creatives to hassle with version control since the DAM interface is integrated into their favorite Adobe apps. It also has a unique client-side license management interface so you   administer all your users.
Unfortunately, most digital assets aren't managed properly in organizations resulting in productivity taking a hit: over the course of a week, three-quarters of designers are spending time looking for assets, according to a new study commissioned by Santa Cruz Software that surveyed over 500 design professionals to better understand their experiences. In fact, 8% do it hourly. In some cases the productivity losses are enormous. Nearly three-quarters of designers spend at least 3 hours per week managing versions and a staggering 17% are spending over 6 hours. LinkrUI solves this problem by automatically syncing the current asset with the DAM.
"LinkrUI creates a more profitable and productive workflow within companies by managing creative asset versions, resulting in multi-media professionals having access to files within Adobe apps," said Mark Hilton, CEO of Santa Cruz Software. "The ability to connect Adobe Creative Cloud Applications to other Cloud Services is a significant breakthrough. LinkrUI is the key ingredient that makes creatives more efficient with their work, benefiting everyone involved."
About Santa Cruz Software
Santa Cruz Software connects the Adobe Creative Cloud applications (Adobe Photoshop, Adobe Illustrator and Adobe InDesign) to other Cloud Services. We are the leader in multi-tenant Software as a Service solutions (hosted or on-premise) that are integrated into cloud storage and DAM applications (Adobe AEM, Box, Brandfolder, Bynder, Canto, Cloudinary, Dropbox, Intelligence Bank, Tenovos and Widen), eCommerce sites, and other third party solutions. Our solutions range from integratable Dynamic Templates based upon Adobe InDesign (PrintUI), DAM connectors for Adobe Photoshop, Adobe Illustrator and Adobe InDesign (LinkrUI), and turnkey collateral/campaign portals (BrandingUI).
###
Tagged Santa Cruz Software