Featured
KSBW: UC Santa Cruz scientists to provide rapid COVID-19 testing by end of month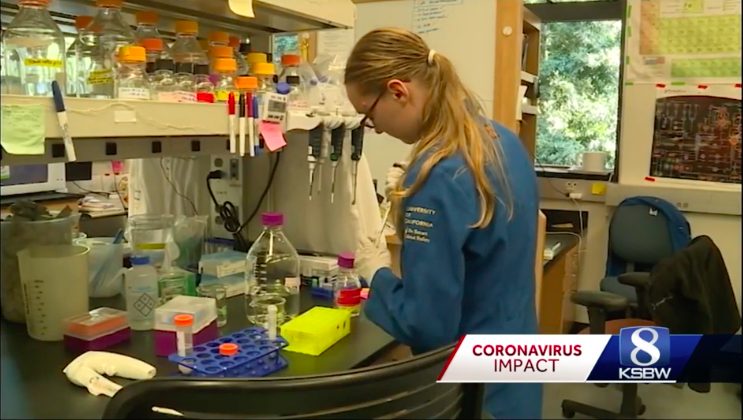 By Phil Gomez
KSBW News
April 7, 2020 — Santa Cruz, CA
While doctors and nurses treat COVID-19 patients on the front lines, behind the scenes scientists are working hard in their labs to come up with ways to battle the pandemic.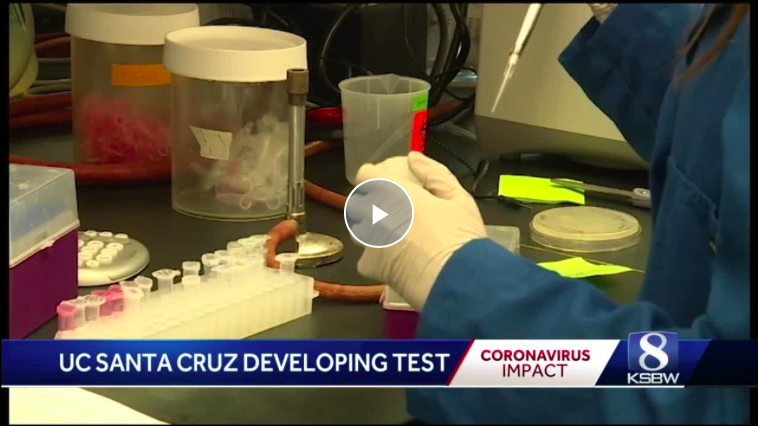 [Click above to watch video on KSWB]
One thing University of California, Santa Cruz scientists are working on is to create a diagnostic testing lab on campus that will meet the needs of students, staff and the community.
"It's a really exciting and dynamic project," said UC Professor of Molecular, Cellular & Developmental Biology, Jeremy Sanford.
This testing lab could be the only facility capable of testing samples locally and results could be made available almost immediately.
"We are targeting high capacity testing with 24-hour turn around," said Michael Stone, UC Santa Cruz professor of Chemistry & Biochemistry.
Continue reading here: https://www.ksbw.com/article/uc-santa-cruz-scientist-plan-to-provide-rapid-covid-19-testing-by-end-of-month/32059463
###