Companies
Ecology Meets Tech at February's Monterey Bay Tech Startup Meetup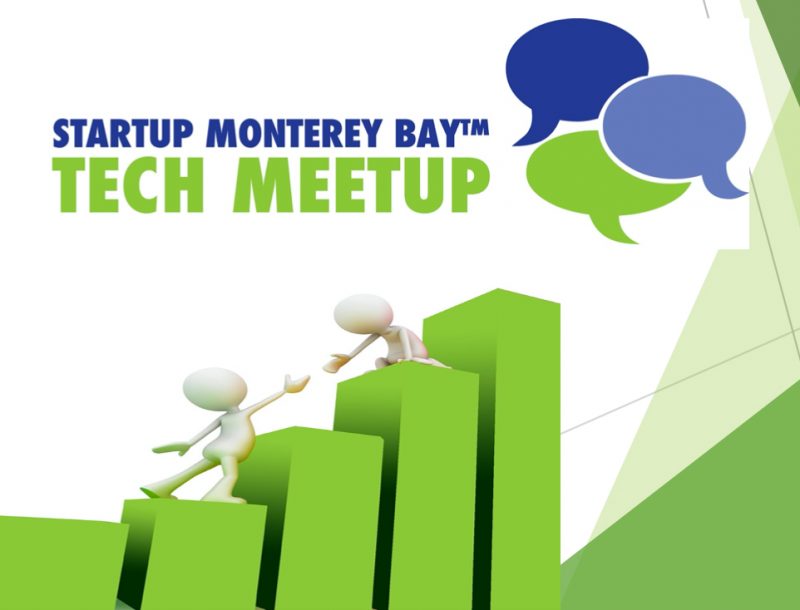 By Pat Reilly
Founder of IP Society
Special to Santa Cruz Tech Beat
February 20, 2020 — Marina, CA
Presenters at Monterey Bay Tech Startup Meetup spoke on their business' ecological and technological innovations at Marina's Springhill Suites, last Tuesday, February 11. Doug Erickson of Santa Cruz Works opened the presenter line-up with an update on the progress of several ambitious community-building projects led by himself, Santa Cruz Works Program Director Matthew Swinnerton and Santa Cruz New Tech co-organizer Amanda Rotella.
Doug's trademark open demeanor and driving curiosity reinforced the depth of his team's continuing focus on addressing the tech funding opportunities of the South County in general and particularly in tech workforce development. The strength of engagement of Santa Cruz Works with Digital Nest was clearly a contextual element of his presentation in Marina.
Think Beyond Plastic
Think Beyond Plastic's CEO Daniella Dimitrova reviewed the company's evolving and globally linked efforts to sponsor, fund and diffuse ecologically necessary innovation. Think Beyond Plastic seeks to remedy plastic pollution by introducing environmentally conscious product delivery systems, such as application-specific packaging that integrate bio-benign materials and ecologically friendly chemical formulation practices.
In establishing her venture's success in developing world-scale solutions to plastic pollution, Daniella believes intractable global challenges can be addressed by harnessing and strategically funding the forces of innovation and entrepreneurship to direct market power to offer rational, practical and competitive material sourcing and managing alternatives to the environmentally irresponsible commonly found in many industries. Her trailblazing progress in attracting and nurturing accessible funding sources was generally evident throughout her talk.
Greenery Solutions
Startup Weekend Monterey Bay third place winners Greenery Solutions updated the meetup on their continuing development of intentionally ubiquitous structures that enable installations vegetation in conformance with existing building architectures. Greenery Solutions' vision includes modular structures that consistently treat pollutants through the generation of living walls of vegetation. Their solutions offer widely applicable approaches that make use of building walls and features to removably place plants in public places and offer numerous social benefits. The accessibility and easy reconfigurability of planting installations remains a leading aspect of their product philosophy.
The Greenery Solutions team can be reached via the CSUMB College of Business.
Abilities Café
Lorraine Gonzales discussed her efforts at Abilities Café, where she successfully persists in her commitment to create and expand local work settings that train and employ persons with disabilities. Abilities Coffee's café operations provide work experience, skills training and income for its participants while providing an enriching and fostering social space in the context of a culture that sponsors exceptional abilities.
plusone.network
Nick Morrison led off the plusone.network's development of their digital platform that enables a scalable association of individual member's systems into a resource-sharing physical computational network. The use of proven software tools and widely accessible public communications initiatives is meant to position plousone.network to rapidly deploy their strategy to generate "personal clouds" by means of a massive enrollment of the existing populations of personal computers. Their project's intentions include enabling non-techies to benefit by building and maintaining a cyber-civic collective that provide life-relevant capabilities to participants.
The plousone.network schema leverages relatively mature open source code assets, such as Cloudron (cloudron.io) and edge.network to reliably deliver these benefits. Cloudron reduces the expertise required to manage encryption Certificates and install, manage and secure web apps on a computer server, as well as generally automating database configuration tasks and DNS setups. Edge.network is a publicly managed fully decentralized network that is currently active in over 60 countries. Nick modestly characterized plusone.network as a project a startup phase, yet they offer a deep bench of technical expertise of broad scope.
The next Monterey Bay Tech Startup Meetup will be held on Tuesday March 10 at Springhill Suites in Marina.
About Pat Reilly
Patrick Reilly is an IP/Patent attorney and founder of the Intellectual Property Society. In addition, Patrick is an advisor at Tech Futures Group. He can be reached at patrick.reilly@ipsociety.net.
###
Tagged Monterey Bay Tech Startup