Companies
HubX: a new kind of tech center in Santa Cruz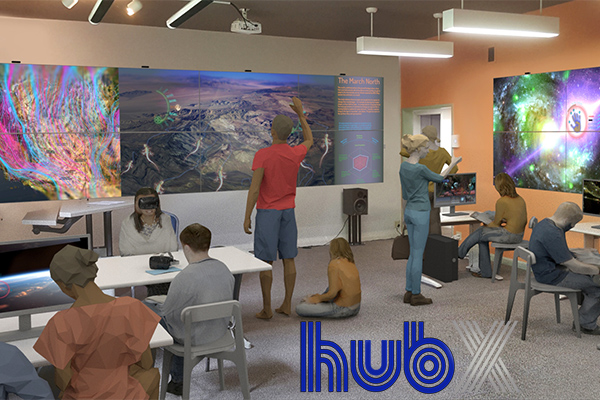 By Anne-Marie Napoli, Ethan Summers, and the HubX Board
December 3, 2019 — Santa Cruz, CA
We are reaching out with the hope that you will support a new nonprofit (registered 501(c)(3)) educational center that we've been passionately creating in Santa Cruz:  
HubX –  a media center for exploring the intersection of science, technology, and art by using immersive media to visualize and invent the future. It's our attempt at making a place where people (especially young people) can wrap their heads around the 21st Century.
We're raising funds to buy equipment for a Teen & Internship Program that will start in early 2020. We need to buy a large video wall for immersive storytelling and simulation, some new computer workstations, a 3-D printer, and some other exciting gadgets to have on hand for projects.
Read more an contribute at GoFundMe.
We're really excited about this project and believe it will make an impact in Santa Cruz and perhaps other places as well. If you could support our GoFundMe by making a donation and then sharing it with your network, We would greatly appreciate it. We understand that money can be tight, so please know that even $10 helps us get closer to our goal!
Get in touch if you have any questions — we're happy to answer them. Email us at engage@thehubx.org
All the best,
Anne-Marie Napoli, Ethan Summers, and the HubX Board
###
Tagged HubX