Companies
Crowd Machine Appoints COO James Hanley to CEO Position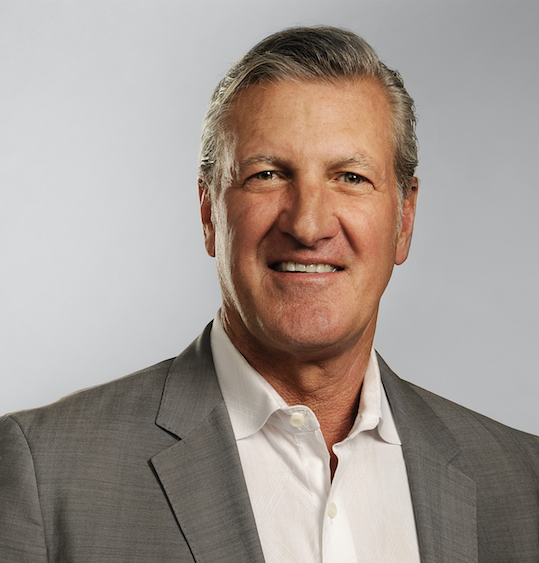 (Contributed)
October 30, 2019 — Scotts Valley, CA and Portland, OR
(Photo above: COO James Hanley has been appointed CEO of Crowd Machine. Contributed)
Crowd Machine, the leading provider to Fortune 1000 companies of PaaS solutions for cloud migration, business intelligence, data management and rapid No Code application development, announced today COO James Hanley has been appointed CEO of the company. Founder and CEO Craig Sproule is taking on the new position of Chairman, from which he will continue to lead the company's visionary technology innovation.
The announcement of Hanley becoming CEO follows the earlier October news of Crowd Machine expanding its development operations and adding engineering talent in its Portland office.
"Crowd Machine is becoming the go-to solution for Fortune 1000 companies needing to accelerate digital transformation, business operations and development, and move to a new paradigm for operational efficiency. They're coming to us to help them execute new, cloud native customized digital applications in a timeframe that supports competitiveness," said Sproule. "James' experience, and his performance in growing our business and creating an operational environment that supports innovation, makes him the best choice for leading Crowd Machine into our next phase of growth."
Over the past two decades, Hanley has led a broad range of functional areas, including P&L, field operations, sales, marketing, finance and R&D, as well as leadership positions overseas while living in Hong Kong and London. He joined Crowd Machine as COO in March, having previously worked at Accenture, where he was managing director for journey to cloud and automation. Prior to Accenture, Hanley served as vice president and general manager at DXC (formerly CSC), where he managed global cloud and transformation services, platform, networking and data centers. Prior to DXC, Hanley held positions as CEO and President, Field Operations, at Force10 Networks (now Dell/Force10).
"I have worked with enterprise companies for some time that are wrestling with the issues of achieving their goals for transformation away from traditional IT, into a more dynamic paradigm. Enabling this transformation for our clients requires a combination of new exceptional technology, combined with outstanding operational excellence. Our objective is to help clients to increase efficiency 100-fold, while reducing costs of development and integration and empowering the line of business and IT. I am delighted to be moving to the CEO position and working with Craig and our teams to accelerate all aspects of the business, continue to build a foundation for growth and operational efficiency, and support our clients in their journey to Crowd Machine's market leading platform," said Hanley.
Crowd Machine on the "GO"
"Crowd Machine has marked a milestone year as we have successfully transitioned to a company focusing on enterprise solutions and evolving our marketing and positioning to reflect this target segment," Hanley explained. "A key element of this approach is bringing IT staffs and lines of business together to fast track applications that affect enterprises' growth, and ability to run and utilize applications and microservices in a unified cloud platform."
Milestones include:
Launching Crowd Machine GO, a unified cloud platform for integrating intelligent applications, microservices and legacy data into an intuitive platform for business acceleration.
Enhancing Crowd App Studio to further enable clients to create applications and (micro)services with No Code at 10x traditional speeds.
Expanding Crowd Academy, the company's online community for learning how to utilize Crowd Academy and GO.
Opening and staffing of the Portland office for engineering and application development
Developing and launching an incentivized partner program with System Integrators and ISVs to further develop and deliver solutions via Crowd Machine's PaaS
About Crowd Machine
Crowd Machine GO transforms complex systems into easy-to-use, modular app components, enabling lines of business to create their own custom apps and bypass development delays. Fortune 1000 companies use Crowd Machine to become more digitally competitive by fast-tracking cloud migration, integration and application time-to-market. For more information, please visit www.crowdmachine.com
Tagged Crowd Machine