Companies
Murj Announces the Future of Cardiac Device Analytics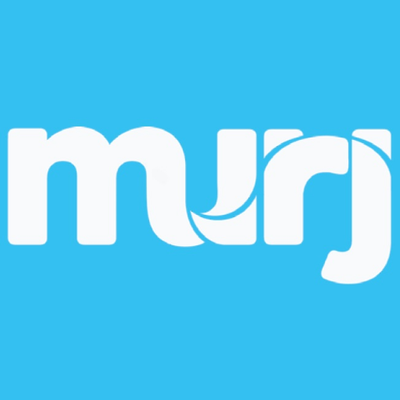 (Contributed)
May 8, 2019 — Santa Cruz, CA
Murj Announces the Future of Cardiac Device Analytics: Delivers Unprecedented Insight for Clinic Management and Patient Care
Murj, the digital healthcare company for Software-as-a-Service (SaaS) cardiac implantable electronic device (CIED) management announced today the availability of Murj Analytics. This new offering features powerful intelligence for cardiac device clinicians seeking to provide comprehensive population management through improved clinical, workforce and quality of care metrics.
Until Murj, clinicians had limited visibility into the device patient population and clinic operations. This lack of visibility led to care below desired standards, missed billing opportunities, and overburdened staff.  Clinicians can now rely on Murj Analytics to deliver newfound insights for improved clinic management and patient care.
"We're already seeing the positive impact of our advanced analytics for cardiac device clinics," said Todd Butka, CEO, Murj. "We are fundamentally changing the way clinicians care for their patients and operate their practices. Murj is creating a future in which cardiac device clinics and patient care can thrive like never before."
Murj Analytics Modules
Murj is in use by clinicians across the country to receive, review and document more than 350,000 CIED transmissions in the past two years. Murj Analytics leverages this data store to uncover trends, associations, burdens, and opportunities for each Murj clinic. At launch, Murj Analytics will be comprised of multiple modules categorized as follows:
Patient Care & Population Management
Patient care modules provide transformative awareness of population dynamics such as device mix, manufacturer mix, and care modality.  And, to drive improvements in population health and superior clinical efficiency, Murj reveals care burden metrics by device class and type, even down to the individual patient.
Quality of Care & Billing Optimization
Murj automates adherence to the HRS (Heart Rhythm Society) recommended standards of device care and the CMS (Centers for Medicare & Medicaid Services) approved billing intervals, reducing the need for clinic staff to understand complex reimbursement rules. Murj automatically adjusts dates of service to the allowable CMS windows or even to customer defined care windows. This care interval intelligence can (i) enable measurement of clinical performance against care goals, (ii) reduce payor rejection, (iii) significantly increase documented evidence of care compliance, and (iv) improve reimbursement capture.
Clinic Management
Clinic management modules give clinicians comprehensive views into staffing workloads and productivity.  This understanding of data and reporting burdens, combined with velocity metrics, can lead to workforce planning optimization and identify training and performance gaps.
"Murj is our investment in the future, and it is already paying dividends," said Nicole Tibbs, RN, Butler Health System. "Murj Analytics gives us the insights we need to streamline clinic operations, reduce the burden on our staff, grow our practice and deliver outstanding patient care with confidence."
Murj Analytics is available today under limited release for select Murj customers. For more information or a demo, contact info@murj.com. Be one of the first to see this new offering at the Heart Rhythm Society 2019 Conference, booth #1851, May 8-11, San Francisco, CA.
About Murj
Murj is reimagining cardiac device management. The Murj cloud-based, Software-as-a-Service (SaaS) platform transforms the quality and efficiency of care for implantable cardiac devices. Murj is meeting the challenge facing clinicians of unprecedented cardiac device growth with hyper-efficient clinical workflow, unrivaled patient insights, and deep clinical analytics. Murj empowers clinicians to get back to the heart of the matter—their patients. Visit www.murj.com
###
Tagged Murj