Featured
Murj, digital healthcare company, announces Certified Service Partners Program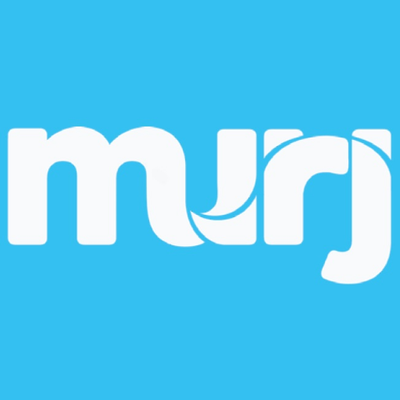 (Contributed)
April 18, 2019 — Santa Cruz, CA
Murj First to Put Cardiology Clinics in Control with ​Murj Certified Service Partners Program Service Partners Manage More Than 100,000 Implantable Cardiac Devices Remotely
Murj, the digital healthcare company providing Software-as-a-Service (SaaS) cardiac implantable electronic device (CIED) management, announced today the ​Murj Certified Service Partners Program​, designed to bring choice to cardiology clinics who want to consider outsourcing remote cardiac device management. Murj's Certified Service Partners Program makes it easier for cardiac clinics to adopt Murj and remote care, regardless of their staffing model.
The Murj Certified Service Partners announced today are some of the most respected and experienced service providers in the industry, including ​Equis Consulting Group​, ​Prep MD​, Cardiac RMS​, and ​Heartwatch Solutions​. These partners bring extensive remote service management experience, managing in excess of 100,000 cardiac device patients nationwide.
"Remote care is the recommended standard of care for implantable cardiac device management, based on improved clinical and economic outcomes," said Michael J. Mirro, M.D., FACC, FHRS, FAHA, Indiana University School of Medicine and Murj Scientific Advisor. "Yet many clinics lack modern software and qualified staff to make the transition to remote care. I applaud Murj and these service providers for making remote care a possibility for any staffing model. Remote data management burdens will only grow – and sophisticated software and qualified staff are paramount to deliver this critical patient care."
For too long device management software has been provided by service and device companies who lack the necessary focus and expertise to develop truly great software. Murj is the only company 100% dedicated to cardiac device management software; this focus enables Murj to deliver unmatched workflow flexibility– routing remote device transmissions to internal staff or remote service provider staff instantly. Device clinics now have the confidence and control to use the staffing model that works best for them, either their internal staff or any Murj Certified Service Partner.
The ​Murj Certified Service Partners Program​ is for remote service vendors who are trained to use the Murj platform, have demonstrated superior clinical skill and a proven track record of outstanding customer service, use IBHRE (International Board of Heart Rhythm Examiners) certified staff, offer transparent billing and commercial practices, and non-solicitation of customer staff.
"Great software, great devices and great services are three completely different business objectives; the industry has never seen a single vendor excel at all of them," said Reed Gaither, chief operating officer, Murj. "We are pleased to be 100% committed to great software, and with today's announcement, we are unveiling those great service providers likewise committed to their craft — great service."
For more information about the program, contact Murj at ​info@murj.com​.
###
Tagged Murj