Companies
YaDoggie shutting down kibble subscription service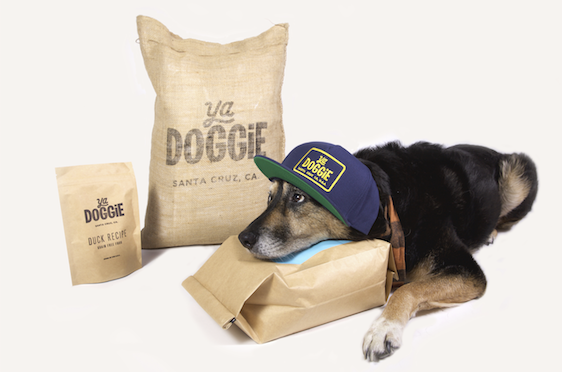 April 18, 2019 — Santa Cruz, CA
So wait, no more kibble?
From the folks at YaDoggie:
We're writing to let you know that all of YaDoggie's products (food + treats) are now available at a huge discount. We've decided to end our subscription food service, but as a thank-you to all of our customers, we're allowing everyone to order the remaining stock of our products in bulk at a massive discount (up to 50% off), still shipped free. No subscriptions – just let us know what you want, and we'll ship it. This deal is available to everyone – you don't need to have been a previous YaDoggie customer.
The team behind YaDoggie has a long history of successful entrepreneurial ventures. Keri Waters, Founder of Buoy, a Santa Cruz startup that was recently acquired by Residio, said:
I am so proud of Sol, Jacob and the whole YaDoggie team. They did everything right – a big swing in a timely category, lots of creativity and great execution. They were bold enough to do it and brave and smart enough to call it quits when they realized it wouldn't work now. That's all any investor can ask for, and that's how real innovation happens. This is why they have been so successful in the past and why their next ventures will be as well. I would welcome the chance to invest in anything this team does ever, and I hope they are finding some sweetness in what is surely a hard time.
Questions?

(More from the folks at YaDoggie…)
Why are you doing this?
It is with a heavy heart that we're writing to let you know that YaDoggie will be shutting down our kibble subscription service. Unfortunately, the business hasn't worked out as we had hoped. We're sad but appreciative that we've been able to feed awesome doggies for over 3 years. Since we still have quite a bit of food left, we're selling it to you at a huge discount in order to clear out our remaining inventory.
What will happen to my subscription?
All food subscriptions have been automatically paused, though some customers with deliveries scheduled to ship on April 11th and 12th will continue normally. You can log in to your account to see if you have a scheduled shipment. If you are on a treats subscription, or had recurring treats as part of your regular subscription, those will continue as treats-only subscriptions for the foreseeable future, and you'll be able to manage your subscription and delivery like you always have.
What about treats?
We will continue to sell our delicious Jerky treats, and you can get them 30% off if you buy in bulk.
Can I use an existing discount or account credits?
No. With a deal as good as this, no discounts or credits can be used. You can still use your credits towards regular purchases as part of our subscription service while supplies last.
What is the return policy?
For bulk orders placed through this page, we are unable to accept returns of any kind. All sales are final.
Do I need to be a current YaDoggie customer to buy?
Nope! All are welcome to buy food as part of our bulk discount sale. If you have an account with us, you can login first to load your saved shipping and payment info. Otherwise, we'll prompt you for any required information.
How long is the food good for? When will it expire?
All the food we're currently selling has "best by" dates through at least September of 2019, so stock up! Our treats are good through the end of 2020!
So wait, no more kibble after this?
Unfortunately, that's right. We've really loved feeding your doggies over the past 3 years, but we needed to make some changes to the business. If you'd like recommendations of foods to switch your dog to, please reach out. We hope you'll buy a few bags in bulk though to support us and get a great deal on your food before you need to switch. If you'd like to switch to a treats subscription, let us know!
I have more questions!
Our amazing customer support team is still here for you. Reach out anytime.
###
Tagged YaDoggie