Companies
PredPol celebrates seventh anniversary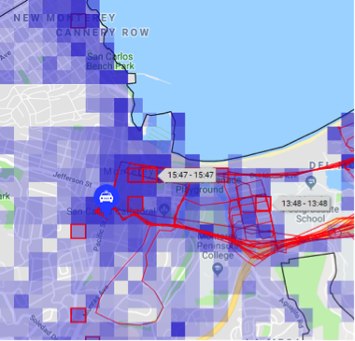 (Source: PredPol blog)
January 15, 2019 — Santa Cruz, CA
PredPol is celebrating its seventh year as a company today, January 4th. However, its origins stretch back much farther than our incorporation in 2012. It is worthwhile quickly recounting that history to see both the foundations upon which the company was built and how far the company has come in practice. This history sets the stage for our future.
Today, PredPol is a full-fledged patrol operations management tool, including patrol recommendations, mission definition, officer management, and crime analytics. But our foundation is still based on place-based predictive policing, which means we use historical crime data to forecast the future risk of crime at certain places and times.
PredPol is based on theories of environmental criminology that emerged in the early 1970s. Environmental criminology was unique in that it sought to explain the processes that generate crime events, rather than the processes that generate criminal offenders. Environmental criminology thus suggested an alternative to complex and costly interventions that seek to "fix" people, developing practical approaches that prevent where and when crimes occur regardless of who the offenders might be. This continues to be the underlying philosophy that defines our company and differentiates us from other predictive policing methods.
Continue reading here: http://blog.predpol.com/happy-birthday-to-predpol-7yrs.-strong
###
Tagged predictive policing, PredPol