Companies
X2Engine Releases X2CRM Enterprise Ver 7.0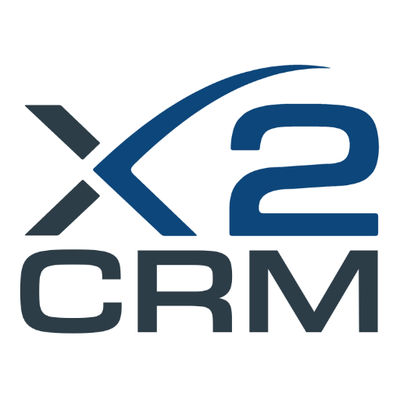 (Contributed)
November 6, 2018 — Santa Cruz, CA
X2CRM Enterprise Provides Increased Levels of Customer Engagement and Behavior Monitoring Across All Modules, Improving Business Value and Efficiency
X2Engine, Inc., provider of the award-winning X2CRM software, which includes sales force automation, marketing automation, service, and workflow, announces the release of its latest edition—X2CRM Enterprise 7.0.
X2Engine is revolutionizing a software industry that has become ineffective due to old proprietary coding options, inferior data management practices, and outdated Cloud infrastructure. The new X2CRM Enterprise Version 7.0 advances the company's innovative product line.
"The 7.0 release takes the X2 Marketing Automation layer to a new level that represents the most sophisticated enterprise platform available. The Marketing Automation powers all modules and functionality within the X2CRM Enterprise. It focuses on customer engagement through better segmentation by Leads, Contacts, Accounts, and Opportunities, and manages the customer acquisition and interaction process through workflow automation, identifying and responding to customer behavior changes throughout the customer journey," said David Buchanan, CEO of X2Engine.
While the open source version was released mid-October, the Enterprise edition unveils advanced features that identify the status of the customer relationship and designate the appropriate communication path. It offers affordable pricing starting at $35 US user/month (minimum of three users) for X2CRM VPS, the Shared SaaS solution.
New Functionalities and Features Provided by Enterprise 7.0
The Enterprise 7.0 release expands functionality, segmentation, communication management, and reporting, allowing customer service and engagement to be a ubiquitous enterprise mindset, not relegated to a single department. Enterprise customers will embrace X2CRM's 7.0 release as the platform to improve their customer experiences because it will enable them to design processes and communication paths easily, manage specific communication permissions, and provide advanced campaign reporting, without needing to hire consultants or require coding for customizations or extensions.
Enterprise 7.0 Release Updates:
Mass Email Delivery Advancement—Messages can be customized according to user profile and behavior, then thousands of emails can be delivered within an hour. This enables large B2B and B2C companies to simultaneously share information with their contact base via email, for congruent user communications.
Complex (Activity Triggered) List Management and Listability—Several list types can be created within X2CRM, including call lists, mailing lists, and so on. Lists can be classified as 'build, save, and edit' based upon leads, opportunities, accounts, and contact behavior or statuses, according to X2Process stage and associated activities. This granular control allows automated multi-channel communication progression operated through any module.
Automated A/B Testing—Email campaigns can be tested against each other based upon campaign performance, and, once the higher performance campaign is identified, it can auto-send to the remaining recipients. The A/B testing improves results and communication performance.
Multiple Campaign Management—Schedule email campaigns for any module, using designated templates or trigger campaigns after a contact's process activity completion. Multiple Campaign Management allows any department to design and execute consistent email communications, while sharing the contact's response and engagement amongst departments.
Reporting—Several aspects within X2CRM Enterprise have upgraded reports including campaign management reports, subscription reports, workflow activity counts, administrative dashboard with CPU, memory, and disk usage, to improve scale and user engagement.
Advanced Subscription Management—X2CRM permits users and customers to control their subscription and list inclusion at a granular level. By implementing multi-suppression list support, multiple levels of unsubscribe/privacy policy compliance is easy to manage.
Watch the X2CRM Enterprise 7.0 Release video.
X2CRM Meets and Exceeds Industry Standards
X2CRM has been known as a leading enterprise solution because its CRM application spans every aspect of the enterprise (sales, marketing, support), and provides eight main modules including digital, social, documents, products and quotes, and more. It's built upon marketing automation and workflow engines to monitor and trigger communications based on data, user activity, or action.
Start a free, unrestricted 30-day trial of X2CRM Enterprise today.
About X2Engine, Inc.
X2Engine, Inc. is the developer of the seamless enterprise CRM, workflow, and marketing automation platform, X2CRM. The company was launched in 2011 and is now one of the fastest growing CRM companies, with more than 40,000 deployments worldwide.
X2Engine, Inc. offers a variety of services where every aspect of CRM migration and deployment can be handled by X2Engine, assuring every customer's on-boarding experience will be stress-free and successful. X2Engine offers "white-glove" customer service and support that begins with an unrestricted evaluation trial, data-migrations assistance, on-boarding, and training—all of which allow customers complete control over system deployment, customizations, security, and data optimization.
For more information about X2CRM, visit https://x2crm.com or call 831-900-5830.
###