Companies
X2CRM releases version 6.9, expands Santa Cruz office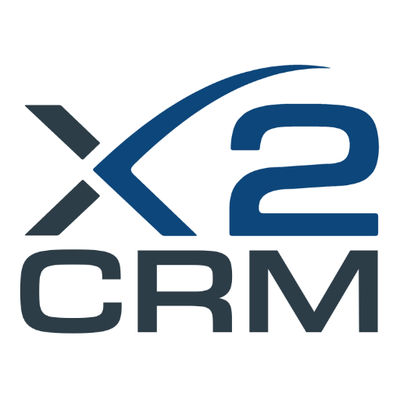 By John Roberts
Founder and CEO, X2Engine, Inc.
August 10, 2017 — Santa Cruz, CA
Welcome to X2CRM Enterprise version 6.9 – our new hot summer 2017 release. This has been a very busy year for us and we are excited to release a new expanded X2CRM product line supporting three new deployment options.
We have also expanded our office here in Santa Cruz and have added new training, configuration and developer support services to help you optimize X2CRM for your business needs.
July 2017 News
2017 has been a very busy year for X2CRM | X2Engine Inc. and I am excited to share a few of our most recent accomplishments. First off, it is with great pleasure to announce a new round of investment into X2Engine Inc, and our new company Chairman, David Buchanan. A long time ago, in 1995 actually, I was offered a job with a very new and exciting, first generation CRM software company located in Santa Clara, California called Aurum Software – a pioneer in Sales Force Automation software. After five days driving my pick-up across the country from Georgia I began my silicon valley career working for Dave Buchanan, founder of Aurum Software. Like X2CRM, Dave founded Aurum out of his garage and grew the company very quickly into hugely successful NASDAQ IPO in 1999. Aurum was one of the very first CRM software IPO's and I had the great pleasure to learn from Dave in these early years of my CRM life. [July 10, 2017]
With Dave's oversight X2CRM is now even more energized with additional company funding, expanded engineering and services team and new engineering office in Santa Cruz. I welcome Dave to our board of directors and am excited to have him on our leadership team as Chairman.
August 2017 News
X2CRM Version 6.9 Release
Last week, X2Engine released the newest version of X2CRM for both open-source and enterprise users. We're very excited as we continue to expand the capabilities of X2CRM through the version 6.9 update. Version 6.9 includes a number of new features, including over 30 prepackaged marketing automation workflows and packaged email templates to make automation and emailing within X2CRM easier than ever.
X2CRM Enterprise Edition for Amazon AWS, Google Cloud Compute & On-Premise
New with X2CRM Enterprise Edition are three new deployment options. Customers can now choose to deploy X2CRM on custom configured, virtual or dedicated private servers on Amazon AWS and Google Cloud Compute platforms. Additionally, X2CRM Enterprise Edition is also available for traditional, on-premise deployments to allow customers to run X2CRM in their own data centers or local cloud providers.
New X2Engine Services
X2Engine is now offering two new services to help businesses get the most out of X2CRM: X2Engine Training Service and X2Engine Configuration and Development Service. With our training service, an X2CRM expert will walk you through all the features and give you advice on how to utilize X2CRM to specifically benefit your business. X2Engine's Configuration and Development Service is perfect for any company that needs help with more in-depth customization or X2CRM's more advanced features.
X2CRM Enterprise Edition Code Editor
X2Engine is committed to giving our customers the ability to configure and customize X2CRM for their exact needs. A new Visual PHP and Javascript integrated development code editor is now included with Enterprise Edition. Developers can now directly access X2's PHP and JS source code to create, modify, debug and deploy code level modifications without the need to setup an external development environment.
Web Landing Page Creator
X2CRM's new Web Landing Page creator is a marketing automation designer that makes it easy to create visually compelling, personalized, and targeted website landing pages. Create pages easily with our drag and drop interface that also includes custom HTML, CSS, header and footer code to easily integrate with existing customer websites. Keep an eye out for a blog post about our new Landing Page Creator in the near future!
X2CRM Mobile Android and iOS Apps
X2CRM 6.9 introduces a number of new mobile application enhancements, such as the ability to view 'Nearby Contacts'. This feature enables users to quickly view nearby customer activity in an easy to read map view, prompting actionable sales opportunities based on nearby customer interactions.
###