Companies
SpoonRead Earns 2018 Academics' Choice Award for Excellence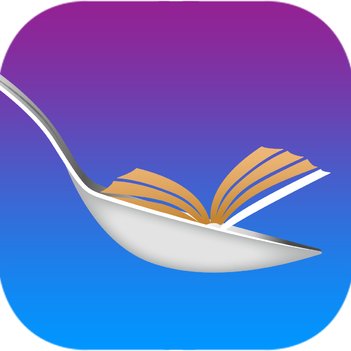 (Contributed)
September 11, 2018 — Capitola, CA
SpoonRead Inc., is pleased to announce that its flagship reading product has been honored with a 2018 Academics' Choice Smart Media Award. The prestigious seal of educational quality is awarded to the best mind-building media and toys.
Reviewers praised the way SpoonRead made reading a game by serving up authentic literature on a mobile device and powerfully engaged kids to earn coins by answering embedded comprehension questions.  Another reviewer commented on the way the app secretly nudged kids to be careful readers, motivated by their desire to earn coins by answering questions correctly.  "Simply brilliant" one reviewer commented.
"We are thrilled to receive an Academics' Choice Smart Media Award," said Bart Meltzer, Spoonread's CEO. "As we begin our national roll-out, it is great to have further confirmation that we're are engaging kids in reading."
The independent Academics' Choice Awards program and its seal of excellence are recognized worldwide by consumers and educational institutions as a mark of genuinely effective learning tools that stimulate the mind and provide potential for the student to fully develop higher order thinking skills. The Academics' Choice Advisory Board consists of academic and educational technology thought leaders who are supported by a team of product-appropriate volunteer reviewers to determine the winners. Entries are judged by category (i.e., mobile app, toy, book, website, magazine, etc.), subject area, and grade level, and evaluated based on standardized criteria rooted in constructivist learning theory.
About SpoonRead, Inc.
SpoonRead is a mobile, gamified reading platform for students that leverages the mobile devices kids are already using to make reading fun. After downloading the free app from the Apple App or Google Play store, parents buy the books that kids read right on their device or in hardcopy. With an ebook, students answer a comprehension question after each chunk or "spoonful". With hardcopy, they use the app to answer the questions later. Answering correctly earns them coins towards their overall reading goal. http://spoonread.net/
About Academics' Choice:
Academics' Choice helps consumers find exceptional brain-boosting material. Academics'
Choice is the only international awards program designed to bring increased recognition to
publishers, manufacturers, independent authors and developers that aim to stimulate cognitive
development. A volunteer panel of product-appropriate judges, including parents, educators,
scientists, artists, doctors, nurses, librarians, students and children, evaluate submissions based
on educational benefits such as higher-order thinking skills, character building, creative play,
durability and originality. Only the genuine "mind-builders" are recognized with the coveted
Academics' Choice Award.
###
Tagged SpoonRead