Companies
SpoonRead Turns Reading into School Resources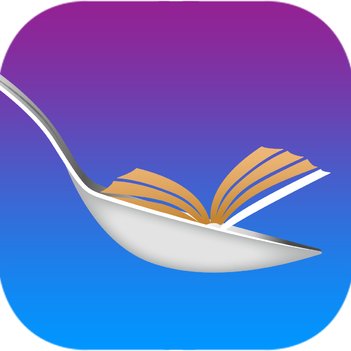 (Contributed)
July 10, 2018 — Capitola, CA
SpoonRead Looks to Enhance School Fundraising by Getting Kids Reading
Area start-up SpoonRead, Inc. is helping Santa Cruz County schools make summer reading a game that helps schools raise money. SpoonRead is an innovative mobile, gamified reading platform for students that leverages the mobile devices kids are already using to make reading fun. Kids read right on their phone or tablet and answer questions after each chunk or "spoonful" of content.
This summer, SpoonRead is helping DeLaveaga Elementary in Santa Cruz, Main Street Elementary in Soquel and Bradley Elementary in Corralitos raise money through a summer reading program whereby the schools earn a percentage of the books parents buy from the school's virtual bookstore.
SpoonRead is also being used at Freedom Elementary in Freedom, California to run an in-class summer school program.
In the Fall and throughout next school year, schools will raise even larger amounts of money through SpoonRead-a-thons, where students compete to see how much they can read.
SpoonRead's founder, Bart Meltzer, is a successful serial software entrepreneur with long experience helping raise money for local schools. 
"After more than 25 years in software development and 15 years raising money for schools, it's thrilling to be able to combine a great concept in mobile reading with the ability for schools to generate much needed resources," said Meltzer.  "It's exciting to help schools raise money through student reading rather than by sending the kids out to sell things."

"I'm interested in anything that gets kids excited to be reading, and SpoonRead clearly does that", said Heather Bailey, Assistant Principal of Freedom Elementary. "In our summer program at Freedom, I've been particularly impressed with how SpoonRead is able to get boys and girls at a range of reading levels engaged in reading. They love that it's on the device and that they can have incremental success."
About SpoonRead
SpoonRead is a mobile, gamified, reading platform for students that leverages the mobile devices kids are already using to make reading fun. After downloading the free app from the Apple App or Google Play store, parents buy the books that kids read right on their device or in hardcopy. With an ebook, students answer a comprehension question after each chunk or "spoonful". With hardcopy, they use the app to answer the questions later. Answering correctly earns them coins towards their overall reading goal.
SpoonRead is used year-round to power school fundraising events such a SpoonRead-a-thons™, Virtual Book Fairs, and Summer Reading Programs. In a SpoonRead-a-thons, read as many books as they can.  With a SpoonRead Virtual Book Fair, schools bring their book fair online and charge special fundraiser prices where a portion of the purchase goes back to the school. Over the summer, the SpoonRead Virtual Summer Book Fair makes a host of books, including the teachers' summer reading lists, available as a fundraiser and offers "SpoonReadified" versions of each of the books.
###
Tagged SpoonRead